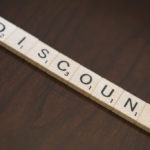 The following post is by MPFJ staff writer, Marie. You can read more of Marie's articles over at her own blog, Family Money Values. Enjoy! 
After I started blogging at Family Money Values, my research led me to discover the "Woodstock for Capitalist" – the annual meeting of Warren Buffett's Berkshire-Hathaway company.
The meeting.
To my knowledge, this is the only shareholder meeting that offers not only a chance to vote on proxy items in person, but also access to the 'sage of Wall Street' and his side kick Charlie Munger as well as a chance to glimpse some of the board members, including Bill Gates.  Buffett and Munger (he is a riot by the way) host a question answer period to a jam packed convention hall for most of the day.  The actual meeting typically lasts less than an hour.
There are dinners, a chance to mingle the night before with other shareholders, a 5k run, a huge exhibition hall and multiple shareholder discounts.
Eager to see the spectacle, I bought B shares of BRK stock in 2012.  Unlike the A shares (which as of 5/2/17 were valued at about a quarter of a million dollars per share), the B shares were only around $112 per share.
That first year, my spouse, my two grown sons and I drove to Omaha and spent the night so we could get to the meeting in time to see the movie.  The hotels were booked as early as January but we managed to get two rooms in a not so nice hotel at a price I could stomach.  We drove to the meeting in the morning and made it in time to see the starting movie – from the nosebleed section of the hall.  It was sort of a funny movie, with a lot of subtle and not so subtle advertising for Berkshire companies.
It was interesting seeing and listening to Buffett and Munger and hearing the questions folks came up with.
For lunch, the food vendor stalls in the hall are open and doing a brisk business.  We ate standing up as their were no empty seats.
Later, we strolled down to the exhibition hall and looked around.  There were some pretty good discounts (we bought a couple of knife sets) and then there were things that still seemed a bit too expensive (like the See's Candy)
We didn't take advantage of the 5k run, the reception on Friday at Borscheims, the steak dinner for shareholders (you still have to pay) at Gorat's, or compete with Buffett in the Newspaper throwing challenge.  Nor did we get over to the Omaha Nebraska Furniture Mart or the Borscheims – where even more shareholder discounts were said to occur.  We did ride over to see the Netjets planes at the hanger.
Each year since, my spouse and I have attended the meeting – driving up the morning of it.
As the meeting attendance has swelled over the years, straining the area resources (hotels, convention room etc), the Berkshire folks have made some adjustments.
Last year, they initiated a live stream of the Saturday meetings.  If you are interested you can view that on Yahoo Finance https://finance.yahoo.com/brklivestream/
The discounts.
This year, Berkshire-Hathaway opened up the shareholder discounts to include all locations of the Nebraska Furniture Mart – NFM –  (Omaha, Kansas City and Dallas-Fort Worth), instead of limiting the discounts to the Omaha store.
I was excited about this one as we live near one of the other stores and was hopeful that the discount amounts would be significant, since we had gotten some good deals in the exhibit hall.  So, as soon as our proxy material arrived, with the form to fill out to receive shareholder credentials (which you need to get into the meeting and to get the discounts), I sent it back and got our max of 4 credentials in the mail.
The discounts run for several days prior to and throughout the weekend of the annual meeting. Yesterday was the first day of the NFM discounts so I geared up and went shopping to check them out.
As I had never been and couldn't find any information online, I had no idea about what to expect.  Would they be limited to certain items?  Would the discounts be a set percent?
As soon as I entered the store, I asked the first person encountered how the discounts worked.  Unfortunately, that person was a security guard and didn't have much information.  But he did tell me that I should talk to a sales person.  The appliance section was near (NFM at this location is huge so distance mattered!) and I quickly found a salesman to help me out.  Here is what I found.
The discounts are embedded inside the store's database, not displayed anywhere.  You have to find an item in which you are interested, scout out a salesperson (who is usually on commission), show him your credential and ask him what the discounted price is.
Alternately, if you are the actual shareholder, you are in that database too and you can call in to check on prices and make an order.
Examples of the underwhelming discounts
So, I checked out some of the items I'm interested in obtaining to see what kind of discount they had.
I was underwhelmed, to be honest.
Samsung washer – manufacturer suggested retail price of $899, sale price to any shopper that day at NM of $643, and BRK shareholder discounted price of $630. Hmmm only $13 less than anyone else.
Samsung matching dryer – same prices as the washer.
GE black basic refrigerator freezer with ice maker – manufacturer suggested retail price of $994, no sale price to any shopper that day, BRK shareholder discounted price of $974.12 – only discounted $19.88.
Wood swivel counter height stool – regular NFM price of $159, discounted for shareholders to $127. While this was a better percentage than the appliances I checked, it was nowhere near the 30% off I had dreamed about.
Upholstered swivel counter height stool – regular NFM price of $369, discounted for shareholders to $295.
While it is nice to get a shareholder discount, the process used and the seemingly small percentage off what others pay was discouraging and time consuming.
Still if you are buying something anyway, and have access to shareholder credentials, it is worth checking out.  Who knows, maybe other merchandise was discounted at a higher percentage.
I have enjoyed going to the meetings and hearing first hand from the sage, but even better has been the growth in share price of BRK-B (which was at $166.65) as of the last quote – a rise of $54.65 per share – gee, which I had bought more!
Discounts aren't everything. How about you all? Have you encountered any underwhelming discounts recently?
***Photo courtesy of https://www.flickr.com/photos/132053576@N03/17063139357/sizes/l