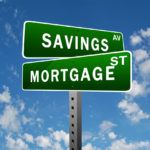 This is a post by Staff Writer Jeff, who blogs about sustainability and finances at Sustainablelifeblog.com and blogs about his efforts to earn a (semi) passive income online at Online Side Income.
In mid July, me (and my wife) hit a target we have been aiming for since 2009 – we are now debt free except for the house. I had one last student loan of mine that was hanging around like an annoying sibling, and after changing jobs and cashing out what was left of my vacation time, I used all those banked days to knock out the student loan once and for all.
We are very excited about this, as we know we are one step closer to freedom, and we have started working that much harder to earn it and make that day come even quicker. Previously, we were paying $400 a month to the student loan, and now we have gotten that all back – it's time to invest, and here's what we are going to do with it.
1. Max Out Both Roth IRAs for 2014
We have both been contributing monthly to these accounts, but we were not at the level to hit a yearly max. Each one of these accounts needs approximately $1,750 to reach the IRS limit of $5,500 for 2014, and we will be able to hit that now that we have freed up all this cash.
2. Pay down our Mortgage
While our mortgage isnt that large (it's approximately 1 year of earnings for both of us) we would like to pay this down sooner rather than later as our mortgage payments eat up a very large chunk of our monthly nut – almost 80% of our monthly fixed expenses are from the mortgage alone, so once this is gone it will be nice in terms of cash flow. To pay this down, we will be increasing our payment frequency and our payment amount.
3. Ride Out Lower Paychecks
I switched jobs in June to a position where I was getting about 15% less in base pay, and paying approximately 750 more per month for health insurance. This has resulted in a take home income of almost $1,100 less on my side per month, which we have been able to manage fine (mainly because we have very little debt). However, since my wife and I had a child earlier this year, she will only be going back to work part time come fall, and income from her side of the equation will go down about 33%. All told, we are going to see an income reduction of about 25k per year starting in 2015.
4. Invest the remainder in a Tax Advantaged Account
We continue to save diligently for our goals and have a 3 month emergency fund that we are slowly building as well. We are going to start putting money into a tax advantaged account (probably my wife's 457 plan) as well.
This is our plan to build our savings and investments, fund our retirement and pay down our mortgage now that we are out of debt. All of these small goals will help us fuel our larger goals in life, which we are talking about pretty much on a daily basis at this point, and I will reveal on my blog soon.
How about you all? What are your plans for when you become debt free except the mortgage? If you have already reached that point, what are you doing with your money?
Share your experiences by commenting below! 
***Image Source: Flickr