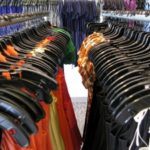 The following post is by MPFJ staff writer, Sally. Sally is the blogger behind TinyApartmentDesign.com, a blog about design, living well, and simple, tiny spaces. Enjoy! 
Done right, small business ownership has been a path to economic mobility and career success for many aspiring Americans.
This weekend's WSJ article provided one example of how franchise restaurant ownership has provided a path for hardworking people to increase their income while owning their own business. Small businesses of all kinds have been a major source of wealth for Americans, but they have their own risks that someone who is making the transition from employee to business for the first time may not always consider.
Before beginning any business, a management plan will help keep the following factors in check.
Inventory
If you keep inventory of a product, one of the first things you will need to learn very quickly is exactly how much inventory you need, what the right items are and when to stock them. For example, a swimsuit retailer needs to know the average numbers sold in each size from XS to XL or 00 to 16, the most popular colors, and the brands that will sell. If you haven't done your market research, you may end up at the end of a six-month selling season with hundreds of bikinis that are now considered "last season" and in colors that are no longer popular in the coming season. In the case of the restaurant owner, it's been said that the mark of a good chef and owner is when the daily special is sold out. 50 pounds of uneaten Bluefin tuna at the end of the night just means lost revenue for the owner (or maybe tons of spicy tuna specials the next day).
Labor
It's hard to be realistic about your labor needs with no prior experience, but owners will need to determine how much help they can utilize fully. If workers have nothing to do, and you don't have the time to train the time, then their labor is eating into your margins. Conversely, if you don't have enough hands on deck, your product and reputation can suffer much more quickly than it can be repaired. Preventative measures help- hire extra help when you expect extra sales.
Taxes
I've owned a few very small businesses and never hired a CPA until last year. I now see that having my CPA around from the beginning would have forced me to keep more organized records, account for expenses and revenue more consistently, and saved me in taxes owed. His fee is trivial in comparison to the peace of mind I have that there is second set of eyes on my records, and he is motivated to save me more in order to keep me as a returning customer. With payroll and regular expenditures, small business owners will do best when they keep organized, clear records from the outset.
Resources
There are so many resources available to small business owners to help them grow and manage their companies. Need more referrals? Try your local Chamber of Commerce. Not sure what product to order for next season? Attend your industry conferences and webinars on industry trends. Need to update your online strategy? Hit the blogs for tons of marketing ideas and referrals to trusted developers and social media marketing firms.
Your small business has the potential to become your path to financial independence, but you'll have to stay involved and active in every part of your business as it grows.
How about you all? Have you ever started a small business before? If so, what were some of the primarily factors that either enabled or prevented it from growing?
Share your experiences by commenting below! 
***Photo courtesy of http://www.freeimages.com/photo/1336617