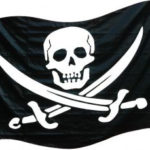 A question that is very important and often overlooked (I know I have messed this up before big time) is, "In what type of account should I place the mutual fund that I am thinking of buying?"
A general guiding rule is that as many equity mutual funds as possible should be held in taxable accounts, and taxable bond funds and REITs should be placed in tax-advantaged accounts. Of course, this assumes that you have the choice/flexibility to do this, that you have also first funded your tax-advantaged retirement accounts, and have enough money in taxable accounts to fund short-term needs.
Page 150 of Bill Bernstein's The Intelligent Asset Allocator provides a very nice, succinct summary of where each type of mutual fund should go. This list is shown below for the Vanguard family of mutual funds:
For Tax-sheltered Accounts (401k, Annuity, or IRA)
In general, value funds and REITs should only be held in tax-sheltered accounts due to the following reasons:
Value funds have high turnover (selling stocks and buying others). Turnover can kill your profits with taxable accounts.
REITs obtain most of their long-term returns from dividends. The taxes on dividends can kill your profits in a taxable account.
-Vanguard Value Index Fund
-Vanguard Short-Term or Intermediate Term Inflation Protected (TIPS) Fund
-Vanguard Extended Market Index Fund
-Vanguard Small-Cap and Small-Cap Value Index Funds
-Vanguard REIT Index Fund
-Vanguard Short, Long, or Intermediate-Term Bond Index Fund
-Vanguard Total Bond Market Index Fund
These funds should only be held in tax-sheltered accounts because they have a good amount of buying and selling involved in maintaining the index representation, which can in turn increase your tax risk.
For Taxable Accounts Only
There are several types of funds which make zero sense to hold in a tax-deferred account, since these funds manage taxes in such a way that give you a lower return in exchange for less tax liability.
-Vanguard Tax-Managed Growth and Income Fund
-Vanguard Tax-Managed Small-Cap Fund
-Vanguard Tax-Managed International Fund
-Vanguard Tax-Exempt [Anything - Bonds, etc] Fund
For Tax-Sheltered and/or Taxable Accounts
Although it is acceptable to hold equity mutual funds in tax-sheltered accounts, if possible and with all else being equal, it is best to try to hold them in taxable accounts. This is especially true for international equity funds since they allow investors to use a foreign tax credit to offset some US taxes owed.
Another general rule is that the broader the definition of the asset class mutual fund, the more tax-efficient it will be (for example, emerging markets vs. total international stock fund). Also, large cap funds are more tax-efficient than small-cap funds.
The following feature makes holding equity funds in taxable accounts preferable:
Tax-deferred accounts like 401ks and traditional IRAs convert long term capital gains and reinvested qualified dividends (taxed at a lower rate if held in a taxable account) to a ordinary income (taxed at a higher rate) upon account liquidation during retirement.
-Vanguard S&P 500 Index Fund
-Vanguard Total Stock Market Index Fund
-Vanguard European Stock Index Fund
-Vanguard Pacific Stock Index Fund
-Vanguard Emerging Markets Stock Index Fund
-Vanguard Total International Stock Index Fund
Order of Preference in the Asset Location Decision
Since starting to employ this concept in my personal finances 3-4 years ago, I have realized that optimizing the asset location decision is not very straight forward (read: not as cut-and-dry as the groupings above would lead on to be) because of many complicating factors, including setting up different accounts at different times, balancing the need to fully fund retirement accounts prior to taxable ones, and mutual fund minimum balances.
As such, I wanted to share a very useful listing I found in Larry Swedroe's book, The Only Guide You'll Ever Need for the Right Financial Plan, that ranks mutual fund classes by the preference to hold the fund in a tax-deferred/tax-advantaged account. 
In other words, #1 below = the fund asset class having the highest priority/need to be housed in a tax-advantaged account, and #14 = asset class that does better in a taxable account.
REIT
TIPs
Taxable Bond Funds
US Value Equity
US Small Cap Equity
Emerging Market Value Equity
Emerging Market Small Cap Equity
Emerging Market Equity (Total/Core)
International Small Cap Equity
International Value Equity
US Equity (Total/Core)
US Large Cap Equity
International Equity (Total/Core)
Tax-Exempt and Tax-Managed Funds
How about you all? When you are first buying a mutual fund, do you consider what type of account it should be placed in for maximal tax efficiency, or is your buying/location decision based on other factors?
Do you follow asset location principles similar to the ones mentioned here or another strategy?
Share your experiences by commenting below! 
***Photo courtesy of http://www.flickr.com/photos/rmgimages/4882451618/sizes/m/in/photolist-8rrQLj-gXa2Mf/