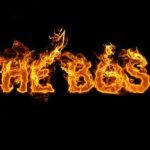 The following is a post by MPFJ staff writer, Kevin Mercadante, who is a professional personal finance blogger, and the owner of his own personal finance blog, OutOfYourRut.com. He has backgrounds in both accounting and the mortgage industry.
Self-employment…Unlimited income. Plenty of free time. No boss giving you a hard time. No co-workers sabotaging your career. Answering to no one. Taking a vacation anytime you want. Selling your business for a fortune and retiring rich – before you're 50. It's easy to see why millions of people would be absolutely delighted to be their own boss.
Or so they think.
Sorry to burst your bubble, but the opening description of self-employment is more the TV version. In the real world, being your own boss can be kind of…lousy. There's more going on with being self-employed than most salaried folks think, and on deeper analysis, not everyone is cut out to be their own boss.
Here are just a few reasons why…
You Are Responsible for Everything
In a typical employment situations, you have a boss and multiple coworkers. When things get busy, or there are obstacles, there is a staff to fall back on. But when you're your own boss, it's all up to you.
Not only will it fall on your shoulders to deal with busy and stressful situations, but failure to adequately handle a crisis could hit you directly in your bank account.
The stakes are always higher when you're self-employed. When you work for someone else, you could have a bad day, but by the end of the week you'll still get paid. Self-employment means that a bad day can cost you a lot of money.
You will also need to be a serious multi-tasker, especially when your business is new. Where in a typical employment situation, you will be primarily responsible for one, two, or three primary functions, being your own boss means you're responsible for every detail of your business. And even if you hire people to handle some of those details, it will fall on you to be the backup person in the event they are unable to complete a task, or if they do it wrong.
Cash Flow Is an Ongoing Problem
It's a fundamental rule of self-employment that no cash flow = no business. For this reason, the majority of your time will be spent generating cash flow, unless you find a way to create automatic income streams. And in a highly competitive economy, that's not nearly as easy as it sounds.
This means that you will have to be at least part salesman all the time. Though you will have multiple responsibilities in running your business, marketing and sales will always be your primary function. If you're not comfortable with this reality, or with making it happen, your business will not last long.
You May Find Yourself Working More Hours Than Ever
Remember at the beginning I mentioned "plenty of free time" and "taking a vacation any time you want"? That's what a lot of people believe the self-employed enjoy. The reality is usually much different.
It's not at all unusual to work more hours being your own boss then you ever worked when you were employed by someone else. When you have a job, you can go home at five o'clock, or on a Friday afternoon, and enjoy your evening or weekend. As your own boss, evenings and weekends are often your work overflow time. That's the time that you allocate to taking care of the many tasks that you simply didn't have time for during regular business hours.
You Trade Having a Boss For Having Many Bosses
One of the biggest motivators for the would-be self-employed is not having a boss to answer to. While it's true that you won't have a single boss who will have something approaching absolute control over your career progress, usually you have multiple bosses. These are your clients and customers, and some of the larger ones can end up being something like the boss you hope to get away from.
The reason for this is that if you fail to satisfy your major clients, it could end up costing you money in the form of lost business. This is especially true if you are in the type of business where most or all of your income is being derived from a small number of large clients.
Then Why Be Self-Employed?
With all these negatives, why then would anyone ever want to become self-employed? Well, many are in fact drawn by the TV image that we talked about at the outset. The fantasy draws them in, and if they can't deal with the harsh realities of self-employment, they'll be out soon enough.
But if you have a solid grip on the realities of self-employment, you might take the plunge for one or more of the following reasons:
You're fiercely independent, and you're absolutely certain that you can do better working for yourself.
You have the capability to bring in business, even if you're not using that skill in your current job.
The prospect of unlimited income excites you, though you are fully aware that it may take several years before you reach that level.
You realize that being your own boss will require that you work more hours than you would on a job, but you also appreciate that you will have greater control over your time even if you are working longer hours.
You have a burning desire to "build a better mousetrap" – that is, there is something you believe you can improve on, and you're willing to make the effort.
Accomplishment means at least as much to you as money does.
Being your own boss definitely has its own virtues. You just have to be aware of the difficulties you will face before you reach the point where those virtues will provide the benefits that you hope they will. If you have a firm grasp of that, you're probably ready to take a stab at being your own boss.
How about you all? What other obstacles to being your own boss can you think of? What other benefits do you see?
Share your experiences by commenting below! 
***Photo courtesy of http://www.flickr.com/photos/gds-productions/6528081483