————————————————————————————————————————
Welcome to My Personal Finance Journey! If you are new here, please read the "About" or "First-Time Visitor" pages to find out more about us. If you would like to receive free updates on articles like this by email, then sign up here or you can subscribe to the RSS feed. Also, check us out on Twitter or Facebook. Thanks for visiting! Keep on learning!
————————————————————————————————————————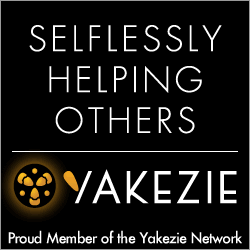 Interested in a FREE $10 BP Rewards Card? Click here to find out how you can win one!
Good Wednesday evening everyone! Even though I am about a week late on this post, I figured that it would be acceptable to employ the "better-late-than-never" approach.
On July 20th, 2010, My Personal Finance Journey joined the Yakezie Challenge when my Alexa traffic ranking was 1.3 million. The objective of the Challenge is to increase the readership of my site to within 200k within a 6 month time frame.
Note: You can take a peek at my post announcing this at the following link – Announcement of MPFJ Joining The Yakezie Challenge.
From July 2010 until the middle of December, my days were pretty much consumed by my first semester of classes in my Chemical Engineering PhD program. As a result, my Alexa ranking fell but then leveled off at 500k. This was not quite as quick of progress as I would have liked!
However, during the semester break from classes, I was able to commit more time to my blog, and I am pleased to announce that the site dropped below an Alexa ranking of 200k during the last week of January, 2011. Coincidentally, this was almost exactly 6 months after joining the Challenge!
Currently, my Alexa traffic ranking is ~175k, and hopefully, we can keep up the momentum. But, we'll see how the semester goes!