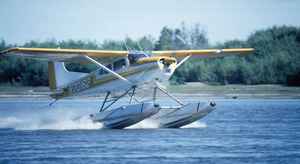 Happy Thursday everyone!
As you can see, the layout of the site looks a little different today.
The reason?
I finally set aside all of my excuses and have moved My Personal Finance Journey from Blogger (where I've been for 3+ years) to WordPress Self Hosted. I'm using the Genesis Framework with the News Child Theme and very much like it so far!
Anyhow, this is just a quick post to humbly request that you bare with me for a few days while I get the kinks worked out on the new hosting platform. After that, I expect to be back in full force with a more reader-friendly platform that gives all of us better functionality.
How about you all? What blogging platform do you use?
If you're on WordPress, what theme do you use?
Talk to you soon!
-Jacob
***Photo courtesy of wikimedia.org