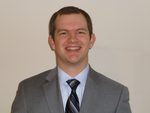 Today, in the ongoing Reader Profile Series, we're getting to know MPFJ.com reader and enthusiastic commenter, Michael, from the site, The Student Loan Sherpa. Let's all give Michael a big round of applause for sharing his life with us and listen to his story. Enjoy!

Also, if you're interested in sharing your own financial story/journey with us in a reader profile of your own, just shoot me a quick email, and we can get the ball rolling!  
1. Please Tell Everyone a Little Bit About Yourself (Background, Education, Family Situation, etc).
Math and numbers always fascinated me, so I went to college to become an engineer.
While I enjoyed my studies, I knew I would be happier in a profession that involved more interaction with people, so I went on to graduate school to become a lawyer.  I love being a lawyer for three reasons: 1) I love the role of advocate.  It's a pleasure to be able to speak passionately on behalf of another.  2) On a daily basis I am required to learn and understand a difficult topic/subject and translate it to basic English.  I love this challenge.  3) It's a privilege to be able to earn a living helping people.
I now live in Indianapolis with my girlfriend and dog.  We owe obscene amounts of money on our student loans (except the dog, his obedience schooling has been paid off).  Due to this debt, I was forced to educate myself on the subject.  I found some helpful information on the internet and some information that was just terrible.  I created The Student Loan Sherpa to help people navigate their student loan debt.  I've been lucky enough to meet some really interesting people with inspiring stories, and it's been amazing and humbling to see how my little website has been an asset to them.
2. Describe Your Current Financial Situation (Who Works in Your Family, How Your Income Is, Your Expenses, etc).
My girlfriend and I both work in public service.  We have a very modest income, so we spend a great deal of time making sure we get the most out of each penny.  If we don't, our student loans will never be paid off.
3. What Are the Current Financial Challenges You Are Facing (Saving, Paying Off Debt, Student Loans, Merging Finances After Being Married, etc)?
We have two primary financial challenges.  The first is the student loan debt and the second is the credit debt obtained while we studied for the bar exam.  Right now, we are working very hard to remove the stress that this debt puts upon us.
4. What Are Your Plans for the Future (Retire Early, Build Your Career, etc)?
I can't imagine what I would do with my time if I wasn't working.  I don't think early retirement is in my future.  I'd just like to put myself in a position where I don't have to worry about what will happen if I get sick or lose my job.
5. What's Your Best Piece(s) of Financial Advice and/or Your General Philosophy on Personal Finances?
My best piece of financial advice would be to not ignore your problems.  I've seen many people who just ignored their student loans, and all it does is make their problems worse.  If you are spending too much money, make a budget and pay attention to where your money is going.  Personal finance is about simple math.  If you are willing to put in a little effort you can solve most of your problems.
As for my general philosophy on personal finance and money in general, I seek to use it in a manner that makes my life most fulfilling.  We are saving to take a road trip next summer with the goal of hitting as many national parks as we can.  It's probably not the most frugal way to spend a vacation, but it will be an epic journey.  I want to get the most out of my money by putting in the least effort.  I don't ever want to have to stress out about it because I spent too much, nor do I want to stress out about maximizing my income.
***Photo courtesy of http://studentloansherpa.com/wp-content/uploads/2013/03/P1020125.jpg