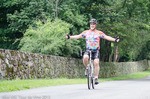 Without further ado, let's continue on with the 5th Stage (featuring posts from the "Saving/Investing" category of articles submitted) of the 2013 Tour de Personal Finance (to follow all of the action, click on the Tour de Personal Finance category link and scroll down to read all the posts involved in this subject).
We greatly appreciate Debt Free Direct for being the title partner of the 2013 event and for all their great support. If you're interested in learning more about the help and advice Debt Free Direct offers to people in debt or their money-saving tips on how to prevent building up debt, click here.
A Quick Reminder On Prizes For The 2013 Competition
The 2013 edition of the Tour de PF will be doubly exciting because we have some very nice cash prizes to give away to the winner and also to charity to continue helping the community.
These will be as follows:
Yellow Jersey (1st Place) Winner of the 2013 Tour de Personal Finance will receive $100 cash via PayPal.
In addition, the Yellow Jersey Winner will also get to decide what charity they want me to donate $700 to in honor of their efforts/victory. 
To view the most up-to-date brackets of the competition, click the following link – 2013 Debt Free Direct Tour de PF Bracket
Going along with Tour de France cycling tradition, I've listed each competition within each stage as an "intermediate sprint" (one post versus another) along with the description provided by the blog author when the post was submitted.
Also, if applicable, I will give a brief description of the stage of the Tour de France that took place the same day as (or that has happened since the previous Stage of) the competition.
How to Vote
You can vote for the two articles (one from each intermediate sprint)  you'd like to see proceed in the Tour by commenting in the comments section below and telling which are your favorites. I've listed a keyword after each post title to make it easy to vote (as a made-up example, you can just comment: Sprint 1: Mutual; Sprint 2: 401k, etc.) 
Be sure to comment which one you like the best out of each set of two! Criteria for the best article is completely up to you, but you can use these factors as a guide: 1) post of your favorite blogger, 2) most interesting post, 3) most thought-provoking post, 4) most unique post, or 5) most actionable post.Here are today's competitions:
Voting will continue until July 3rd for this Stage!
Intermediate Sprint #1
The Dow at 15,000 – Now What? (Dow): This post gives my perspective on the stock market and shares a story of mine that my broker advised me to hold off on putting my transferred 401k money back in the market when it was around 14,100.
VERSUS
How to Handle a Windfall (Windfall): It seems that just about every finance site in existence has at least one post about handling windfalls. But how many of these authors have firsthand experience in dealing with a significant windfall? Very few. That's where this piece differs. I didn't dream up a hypothetical list of things that you should do if/when you receive a windfall. Instead, I laid out the things that my wife and I did do when it happened to us.
Intermediate Sprint # 2
How to Pay Yourself First (First): Personal finance folks often throw around the term "pay yourself first." It is a bit big-headed of us to assume you know how to do that. Here are some steps you can take to put the most popular finance advice to work.
VERSUS
Bond Market Forecast: The Interest Rate Paradox (Paradox): Everyone wants higher interest rates, but without the side effects. So if your investment search led you to higher yields the past few years, it might be riskier than you think.
Tour de France Daily Recap
The Tour de France in real life continued today with Stage 2, taking the riders 156 km from Bastia to Ajaccio on the island of Corsica.  It was a more hilly stage today and was quite exciting. The pack stayed together a lot of the time, with a breakaway of 5 riders getting off the front during the last few kilometers.
Jan Bakelants from Team Radioshack Leopard got off the front of the breakaway and held off the pack by only a single second at the very end of the day. That single second was also enough to secure him the leader's Yellow Jersey as well! Nice!