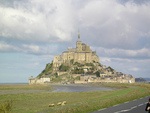 Without further ado, let's continue on with the 15th Stage (now the 3rd Round of the event) of the 2013 Tour de Personal Finance (to follow all of the action, click on the Tour de Personal Finance category link and scroll down to read all the posts involved in this subject).
We greatly appreciate Debt Free Direct for being the title partner of the 2013 event and for all their great support. If you're interested in learning more about the help and advice Debt Free Direct offers to people in debt or their money-saving tips on how to prevent building up debt, click here.
A Quick Reminder On Prizes For The 2013 Competition
The 2013 edition of the Tour de PF will be doubly exciting because we have some very nice cash prizes to give away to the winner and also to charity to continue helping the community.
These will be as follows:
Yellow Jersey (1st Place) Winner of the 2013 Tour de Personal Finance will receive $100 cash via PayPal.
In addition, the Yellow Jersey Winner will also get to decide what charity they want me to donate $700 to in honor of their efforts/victory. 
To view the most up-to-date brackets of the competition, click the following link – 2013 Debt Free Direct Tour de PF Bracket
Going along with Tour de France cycling tradition, I've listed each competition within each stage as an "intermediate sprint" (one post versus another) along with the description provided by the blog author when the post was submitted.
Also, if applicable, I will give a brief description of the stage of the Tour de France that took place the same day as (or that has happened since the previous Stage of) the competition.
How to Vote
You can vote for the two articles (one from each intermediate sprint)  you'd like to see proceed in the Tour by commenting in the comments section below and telling which are your favorites. I've listed a keyword after each post title to make it easy to vote (as a made-up example, you can just comment: Sprint 1: Mutual; Sprint 2: 401k, etc.) 
Be sure to comment which one you like the best out of each set of two! Criteria for the best article is completely up to you, but you can use these factors as a guide: 1) post of your favorite blogger, 2) most interesting post, 3) most thought-provoking post, 4) most unique post, or 5) most actionable post. Here are today's competitions:
Voting will continue until July 13th for this Stage!
Intermediate Sprint #1
Is it Time to Get Out of the Stock Market? (Time): Whenever we see highs or lows in the stock market we see an increasing number of talking heads telling us what we should do with our portfolios. The problem with listening to them is they have no idea of your personal situation. That said, these are great times to analyze your portfolio while remembering the importance of maintaining a long-term view of your investing.
VERSUS
How to Pay Yourself First (First): Personal finance folks often throw around the term "pay yourself first." It is a bit big-headed of us to assume you know how to do that. Here are some steps you can take to put the most popular finance advice to work.
Intermediate Sprint # 2
Why an Early Start Makes All the Difference  (Early): I started to work, save and invest early, and it has allowed me to retire from the corporate world at age 29. This post shows how important it is to get an early start in your finances, and how much it would cost you to get to the same point if you start 5 or 10 years later. If you are off to a late start and should have started yesterday, it is not too late to get on track, but today is the best day to take control of your finances.
VERSUS
My Life Insurance Mistake (Mistake): Get an inside look at my encounter with the seedy underbelly of the life insurance sales world. Learn from my mistakes so that when the time comes you can avoid getting suckered into a bad deal.
Tour de France Daily Recap
The Tour de France in real life continues today again with Stage 11, a flat 33 km time trial that finishes right in the shadow of Mont St-Michel. Surprisingly, I had never heard of Mont St-Michel, but after seeing pictures of it, it is definitely on my list of things that I would want to see if I ever visit France again. Apparently, it's the 3rd most visited location in France, behind the Eiffel Tower and Versailles Palace (places I have been lucky enough to see in 2008 when I was over there).
***Photo courtesy of http://www.flickr.com/photos/b3rny/65665753/