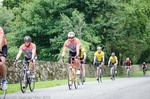 Without further ado, let's continue on with the 6th Stage (featuring posts from the "Saving/Investing" category of articles submitted) of the 2013 Tour de Personal Finance (to follow all of the action, click on the Tour de Personal Finance category link and scroll down to read all the posts involved in this subject).
We greatly appreciate Debt Free Direct for being the title partner of the 2013 event and for all their great support. If you're interested in learning more about the help and advice Debt Free Direct offers to people in debt or their money-saving tips on how to prevent building up debt, click here.
A Quick Reminder On Prizes For The 2013 Competition
The 2013 edition of the Tour de PF will be doubly exciting because we have some very nice cash prizes to give away to the winner and also to charity to continue helping the community.
These will be as follows:
Yellow Jersey (1st Place) Winner of the 2013 Tour de Personal Finance will receive $100 cash via PayPal.
In addition, the Yellow Jersey Winner will also get to decide what charity they want me to donate $700 to in honor of their efforts/victory. 
To view the most up-to-date brackets of the competition, click the following link – 2013 Debt Free Direct Tour de PF Bracket
Going along with Tour de France cycling tradition, I've listed each competition within each stage as an "intermediate sprint" (one post versus another) along with the description provided by the blog author when the post was submitted.
Also, if applicable, I will give a brief description of the stage of the Tour de France that took place the same day as (or that has happened since the previous Stage of) the competition.
How to Vote
You can vote for the two articles (one from each intermediate sprint)  you'd like to see proceed in the Tour by commenting in the comments section below and telling which are your favorites. I've listed a keyword after each post title to make it easy to vote (as a made-up example, you can just comment: Sprint 1: Mutual; Sprint 2: 401k, etc.) 
Be sure to comment which one you like the best out of each set of two! Criteria for the best article is completely up to you, but you can use these factors as a guide: 1) post of your favorite blogger, 2) most interesting post, 3) most thought-provoking post, 4) most unique post, or 5) most actionable post. Here are today's competitions:
Voting will continue until July 4th for this Stage!
Intermediate Sprint #1
Why an Early Start Makes All the Difference  (Early): I started to work, save and invest early, and it has allowed me to retire from the corporate world at age 29. This post shows how important it is to get an early start in your finances, and how much it would cost you to get to the same point if you start 5 or 10 years later. If you are off to a late start and should have started yesterday, it is not too late to get on track, but today is the best day to take control of your finances.
VERSUS
What I Learned From a Lost Purse (Purse): Have you ever lost anything important? Recently my wife lost her purse and it was a brief nightmare for us! I believe that you can learn useful things from basically anything, so these are the lessons I learned from that lost purse.
Intermediate Sprint # 2
My Best Financial Tip (Tip): The best financial tip I received was given to me by my father.  In his teens, my father worked long hours after school and on weekends to help support his parents and family.  Without any formal financial training my father learned the value of a dollar very early on because funds were so scarce.  When you grow up with more brothers and sisters than digits on both hands you learn how to be frugal faster than most.  Read on to learn about the greatest financial tip I ever got and how it can be essential for your financial future.
VERSUS
Are We Headed For Another Great Depression? (Depression): America's economy has been struggling for nearly five years now, and there's a division among experts and laypeople alike as to whether this is a crisis that we're on our way out of, or if the worst is yet to come.  Are we headed for the 21st century version of the Great Depression?  How would we know if we were?  What are the warning signs?  And what would happen to America if another large scale depression hit our shores?
Tour de France Daily Recap
The Tour de France in real life continues today with Stage 3, taking the riders 146 km from Ajaccio to Calvi on the island of Corsica.  It's another medium-mountains stage today, so it should be exciting! I'll be sure to bring an update on the completed action when the other Stage 6 sprints go live later tonight.