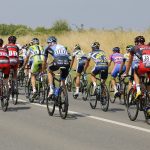 Welcome to this week's Carnival of Personal Finance, a weekly listing of the top personal finance articles around the blogosphere in the following categories – taxes, money management, investing, career, debt, frugality, credit, economy, finance, real estate, saving, and budgeting.
With the Tour de France and Tour de Personal Finance finishing only about a week or so ago, I thought a fun theme for today's carnival would be to review some of the market prices for the "top-of-the-line" bikes that the professional cyclists in the Tour de France get to ride for free as part of their sponsorship deals. The prices for the 4 bikes shown below can be seen in the red caption below each picture. Enjoy! 
I hope you enjoy the posts and that you can stop by My Personal Finance Journey on my non-carnival days as well!
Listed below are this week's top 3 editor's picks. Congrats to the three winners! Some truly great articles here!
1. PK from Don't Quit Your Day Job… presents Do You Make More Money Than You Did 6 Years Ago?, and says, "Other than a brief spike as people pulled income forward to avoid tax increases in December, Americans have been below their peak disposable income in real terms for some time now. Although we saw the other day that folks have more wealth than 2007, how is America doing in the income department?"
2. Pauline from Reach Financial Independence presents Early retirement in the US vs abroad, and says, "Early retirement can be easily achieved in a country with low costs of living. Is it worth it?
3. Mr PoP from Planting Our Pennies presents Just Out Of School, Deep In Debt, Job Sucks. What To Do?, and says, "Mr PoP provides real, actionable steps that he took to go from a low-paying job fixing computers to a job in B2B sales where he made over $100K last year. And all of this, with a "worthless" philosophy degree. "
And, listed below are the rest of this week's great article submissions.
Glen Craig from Free From Broke presents Diplomatically Say No to Friends and Family That Want to Borrow Money – 6 Tips, and says, "They want to borrow money from you. It's tough when friends or family come asking. How do you say no without risking your relationship. See how."
Matthew from Investing Five Daily presents DRIP Update, and says, "An update on the power of DRIP investing."
Kristen from My Dollar Plan presents How to Save Money on Textbooks, and says, "If you know someone headed back to school in a few weeks, this is a must-read!"
Emily from Evolving Personal Finance presents Just Make a Decision, and says, "It's often better to make a decision and carry it out than to delay inordinately, even if it's not the 100% perfect solution."
Michael Kitces from Nerd's Eye View presents IRS Opens Door In PLR 201330016 For 1035 Exchange By Beneficiary Of Fixed And Variable Inherited Annuities, and says, "Using annuities for retirement income has become increasingly popular in recent years, which one unfortunate caveat: whatever annuity was used during life was the type of annuity the beneficiaries were stuck with in the future. But no longer – with a recent ruling, the IRS has opened the door for annuity beneficiaries to change to a new annuity that better suits their own needs and circumstances!"
Nicole from Nicole and Maggie: Grumpy Rumblings presents Ask the grumpies: Demographic stats for the self-employed, and says, "Ever wonder what it's really like for the average self-employed person? Nicole and Maggie break out the stats on self-employment demographics."
Jason Hull from Hull Financial Planning presents Use Anti-Motivation to Pay Down Debt, and says, "Sometimes the carrot works to help us pay down debt, but sometimes we need to bring out the stick. This article explains how to use the stick to motivate yourself to get out of debt."
Evan from How Much Money At One Time Would Change Your Life? presents How Much Money At One Time Would Change Your Life?, and says, "I need a bigger and bigger number to make a difference in my life. My guess it is only natural."
Pauline from Make Money Your Way presents Make More Money During The Holidays, and says, "Be it summer holidays, long weekends or Christmas, there are plenty of opportunities to make extra money if you are willing to work when the majority rests."
Miss T. from Prairie Eco Thrifter presents On Environmentalism Becoming Consumerism, and says, "Environmentalism and sustainable living isn't about buying a product to make yourself more green or friendly to nature. All the consuming in the world isn't going to help one bit. It's about changing major parts of your lifestyle for the good of the planet and its inhabitants."
Jon from Novel Investor presents Stock Basics: The P/E Ratio, and says, "Investors like ratios and the P/E ratio or price to earnings ratio is the most popular. The P/E ratio tells us how much investors will pay for earnings."
Daniel from What Was The Last Thing You Bought In A Store? presents What Was The Last Thing You Bought In A Store?, and says, "I have gotten so used to purchasing everything online, it is hard for me to remember what the last is that I bought in a store. Can you remember?"
Eric from Narrow Bridge Finance presents Cash Back or Frequent Flyer Miles Credit Card?, and says, "I've had a few conversation with friends lately about cash back credit cards and miles credit cards. I recorded my first ever video blog post to explain which one I think is better."
Ray from Squirrelers presents Take Cash In Hand Instead of a Promise of Future Payment, and says, "Promises are often kept, but not always. This is why it's important to consider the advantage of choosing upfront cash instead, as discussed in this post."
Bryce from Save and Conquer presents How Much Cash Do You Keep on Hand?, and says, "I do not keep a stash of cash at home. We can always get cash at an ATM or grocery store that accepts ATM purchases. it appears that quite a few people, more than I would have expected, do keep something like $1000-$2000 in cash at home for emergencies. If there is an emergency and ATMs don't work, we will make do with what is in our wallets and in our pantry."
Daisy from When Life Gives You Lemons, Add Vodka. presents Get 2.5% Interest on Your Savings Account, and says, "It's a good option to consider ING in order to get 2.5% interest on your savings account."
Oscar from Money is the Root presents Retirement Saving Tips for Married Couples, and says, "Enjoy your golden years together without worrying about money."
DPF from Digital Personal Finance presents 2 Different Reasons People Use Credit Cards: Which Applies to You?, and says, "Many people use cards to delay payment and buy things they can't afford. What about using them simply for convenience as the primary purpose?"
Lance from Money Life and More presents How Getting Married Changed Our Finances, and says, "Guess what happened while you guys weren't paying attention? We got married! So now that the secret is out, I figured I'd share how getting married has changed our finances."
Roger Wohlner from The Chicago Financial Planner presents Is My Pension Safe?, and says, "The city of Detroit recently filed the largest municipal bankruptcy in history. One of the potential casualties of this situation will likely be retired city workers receiving pensions. While pension payments are promises made by the employer, should the bankruptcy go through the city will be free to cut pension benefits as part of the restructuring of the city's finances. In light of this situation, how safe is your pension?"
Well, that concludes this week's edition of the Carnival of Personal Finance! To all of this week's participants – it was an honor to be able to read and get involved with such high quality articles! Please remember to link back to this post if your article was included here and to promote via social media when possible.
Next week's carnival (#426) is scheduled to take place on August 12th, 2013. Be sure to submit your articles for next week's edition, using the following handy submission form.
Also, if you're interested in hosting a future edition of the Carnival of Personal Finance, you can apply using this form.