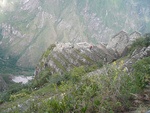 Welcome everyone to the (190th!) August 21st, 2013 edition of the Cavalcade of Risk. The Cavalcade of Risk (or Cav of Risk for short), as is implicated by the name, is a bi-weekly blog carnival that features the top articles regarding risk management. Several of the realms of risk management covered relate to finances, insurance, and health.
My Personal Finance Journey is honored to be hosting the Cav this week! I hope you enjoy the articles below and can stop by my site on my non-carnival days as well. If you're interested in receiving email updates of my posts, simply click here to sign up.
Without further ado, let's get on with the Carnival. Listed below are this week's Top 3 Editor's Picks! Enjoy!
1. Matt from Mom and Dad Money presents, My Life Insurance Mistake, saying, "Just about two years ago, my wife and I found out that we were pregnant with our first child. After a few weeks of pure excitement, we got down to the business of planning. Finances were of course at the forefront of my mind. One of the first big things I knew we needed was life insurance. While I had a decent understanding of the general principles of life insurance, it was not something I had ever bought before and I felt a little uncertain as to how to go about it the right way. This uncertainty, combined with an anxiety to get things done quickly, led me to make some classic mistakes.."
2. RJ from Weissins presents, If You're About To Hit One Of These 6 Milestones In Life, You Can Save Money On Auto Insurance, saying, "When it comes to saving money on auto insurance, timing can be just as important as which company you go with. Here's six milestones in life in which you're likely tio be able to save money on auto insurance soon after. ."
3. Bob from Worker's Compensation presents, Why Men are More Likely to be Killed by Lightning (on the Job), saying, "A study just released shows that an overwhelming percentage of US lightning strike deaths are male, with a ratio of 6 to 1 over female strike deaths. I conducted my own analysis to parlay work related death information from this study, and came to some unique conclusions regarding why this may be.."
And, listed below are the rest of this week's submissions. Enjoy!
Claire from The Insurance Information Institute presents, Many Companies See Value in Cyber Insurance, saying, "A majority of companies now rank cyber security risks as greater than natural disasters.  However, only 31 percent of risk management professionals at companies surveyed by the Ponemon Institute say they have a cyber insurance policy. Companies with no plans to purchase this coverage (43 percent of respondents) say that it's because of cost and too many exclusions, restrictions and uninsurable risks. Yet among those who do buy cyber insurance 62 percent believe the premiums are fair given the nature of the risk. Satisfaction with policies also runs high, the Ponemon study found.."
Jason from Healthcare Economist presents, Behavioral Hazard, saying, "Many familiar with insurance will know about the concept of moral hazard, but what is behavioral hazard?  The Healthcare Economist explains.."
Hank
from
InsureBlog
presents,
The Down Syndrome Conundrum
, saying, "What if you could reduce the risk of "cognitive delays, heart defects and shortened lifespans" in folks with Down Syndrome, but at the cost of the lessons such folks teach us. InsureBlog explores this risky conundrum. "
Well – that concludes this edition. Thanks for tuning in!
You can submit your blog article to the next edition of Cavalcade of Risk (hosted by Julie Ferguson at Worker's Comp Insider) using the handy carnival submission form.
Also, if you are interested in hosting the Cavalcade of Risk in the future, just send Henry (the organizer) an email by clicking here.
***Photo courtesy of http://www.flickr.com/photos/obvio171/1056667567/sizes/m/in/photolist-2BnGsk-2BnMoD-2BnW8B-2Bo1uM-2B