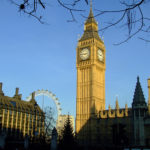 The following post was written by Alex Sebuliba. Enjoy! 
There is no doubt that London is a fantastic city to visit, regardless of whether you're visiting from a different country or a Brit from a different part of the UK. Tower Bridge, the Shard, Hyde Park, Piccadilly Circus and Covent Garden are just a few of the numerous tourist attractions that draw millions of people to London each year.
And while all capital cities are known for and expected to have higher prices, with shopkeepers and business owners looking to take advantage of the tourist trade, wouldn't it be fantastic if you could have a holiday in London on the cheap?
Well, it's not impossible! Follow our tips below and you can visit one of the greatest cities on earth for a lot cheaper than you probably thought possible.
Where to sleep
The first consideration that most holidaymakers make about visiting a new place is how they're going to get there, when really it's accommodation that can be the most expensive segment. While many holidaymakers still choose to stay in a hotel, did you know that you can make considerable savings by staying in a self catering apartment?
If you're travelling in a group, an apartment can be a fun, inexpensive place from which to base your trip, as instead of being confined to hotel rooms you can enjoy a communal living space, while saving a great deal by cooking most of your meals in the kitchen.
Where to shop
Shopping in London, even for the basics, can be very expensive. But if you're just looking for a snack, a drink or some food that you plan to cook in your apartment, then you can save a small fortune by opting to shop at the national supermarkets such as Tesco, Sainsbury's or Morrisons. As these are national chains they set prices on a national level, meaning you don't pay a mark up just for choosing to buy in central London or from the shop owners who are fully aware that they can take full advantage of tourists with their ridiculously high prices.
How to get around
The London Underground is the oldest underground railway in the world, and this year it celebrated its 150th birthday. You'd think, with it being so old and, at busy times, uncomfortable, that it might be fairly cheap. Wrong. As a general rule, taking a bus is a much cheaper option for getting around London.
The city's bus network is extensive, and some buses run all the way through the night. The TFL website allows you to find which bus you'll need and, what's more, the top deck of a red London bus can be a fantastic vantage point from which to view the sites and do some people watching.
If you do have to take the tube, then consider investing in an Oyster Card – for a £2 charge you'll be able to top up your card and enjoy cheaper fares every time you're in the city.
Don't get caught in the trap
Every big city in the world has its share of tourist traps, and London is no different. If you know you're heading to a trap, such as Piccadilly Circus, take a bottle of water with you – don't choose to buy one when you're there as the likelihood is that you'll be ripped off.
Additionally, consider alternative ways to see things. The Shard, which opened earlier this year, charges £25 for an adult to enjoy its viewing platform. But you don't need to go that high to enjoy great views – the view from Primrose Hill, or Greenwich Park, can be just as breathtaking if you're there at the right time of day – and they won't cost you a penny.
How about you all? Have you ever been to London? If so, did you find that it cost more money than you expected?
How did you save money?
Share your experiences by commenting below! 
***Photo courtesy of http://www.flickr.com/photos/timmorris/3103896345/sizes/m/in/photolist-5Jhhfe-61cFWM-61cG1F-62aLAf-62zuBt-62zzu