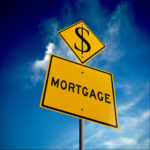 The following is a guest post by Lara Seers. Enjoy! 
Your home loan is one of the most important financial arrangements you'll ever set up. It's important to get the correct financing in place and find a good person to handle the job. Here are 10 questions to ask a mortgage broker to help track down the right lender and the right loan for your needs.
Loan Questions
What is the Interest Rate on the Home Loan?
The interest rate is the most important part of a home loan. This is the cost of borrowing money to buy a house. The higher the interest rate on a loan, the more the buyer will end up paying to the lender. Since a home loan is for so much money and lasts for so long, the interest payments add up fast. Try to find the lowest rate possible.
What Other Costs Will There Be?
While the primary cost of a home loan is the interest rate, other charges also can come up. The lender and/or the mortgage broker could charge an extra fee to start-up the loan. These fees are typically a percentage of the home cost and usually need to be paid up front. Lenders often market a "low" interest rate that also has many other fees. Be sure to consider all these costs before making a decision.
Will the Interest Rate Be Locked in or Not?
Some home loans lock in the interest rate so it stays the same during the entire loan. Others do not. They use a variable rate which means the rate can change over time. A variable home loan is a bit riskier because the future cost could change quite a bit. It's important to find this out before taking out a loan.
What Do I Need to Qualify for a Loan?
Qualifying for a home loan isn't guaranteed. The mortgage broker should have a very good understanding of what it takes to qualify for a home loan. Your broker should let you know ideally how large your down payment should be, what type of credit score is needed, and how high your income needs to be for a loan. This way, you'll know in advance if you'll qualify.
When Will My Loan Be Approved?
A home loan application takes time and can change depending on how many people are applying for loans at the same time. The mortgage broker should give you a good estimate of when your loan will be ready so you can coordinate with your home search.
Mortgage Broker Questions
How Long Have You Been in the Business?
It takes time to learn the mortgage business. Ideally, your broker should have at least a few years of experience. If you run into any complications, it helps to work with someone who has seen these issues before.
Can You Provide References?
If a mortgage broker did a good job in the past, there's a good chance this professional will come through for you too. Talking to a few previous clients should give you an idea what kind of service to expect.
How Are You Compensated?
Some brokers charge an upfront commission. Others lump their fee in as part of the home loan interest rate or fees. It's important to find out whether your broker is getting paid just from a specific institution so you can make sure there isn't a conflict of interest.
Do You Handle Refinancing?
You may want to switch your home loan later on with a refinance. Ideally, your mortgage broker would be able to handle this future job as well.
Will You Stay in Contact with Me after the Deal is Complete?
A true professional will keep an eye out for you after your home loan is set up. See if your mortgage broker has a plan to keep in touch with you somehow and will be watching out for a better deal for you down the road.
These 10 questions are a great way to evaluate your home loan and mortgage broker options. The answers will make it very clear whether a choice is a good one.
How about you all? When you went through the process to obtain a home loan, what questions did you make sure to ask your broker first?
Share your experiences by commenting below! 
***Photo courtesy of http://www.flickr.com/photos/68751915@N05/6869769579/sizes/m/in/photostream/