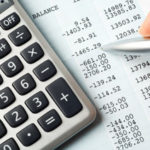 The following is a post by MPFJ staff writer, Kevin Mercadante, who is a professional personal finance blogger, and the owner of his own personal finance blog, OutOfYourRut.com. He has backgrounds in both accounting and the mortgage industry.
Automatic bill payments…fast, convenient, you save money on postage, easy…even – effortless! What's not to like about it?
A few things actually. Despite the popular fascination with it, automatic bill payments aren't always in your best interest. Consider the following…
Matching automatic bill payments with cash flow
Matching automatic bill payments with your cash flow is pretty easy – that is, if you're on a salary. But if you are self-employed or heavily reliant upon commission income, it may be difficult getting them to the lineup properly.
Automatic bill payments take place faithfully on the same day each month. If your paychecks are equally reliable, no problem. But if your income is sporadic – meaning that it arrives in bunches, rather than as a consistent and steady flow – there could be times when you don't have enough money going into your account to cover the automatic payments that are going out.
That can lead to some costly and embarrassing moments. Some companies will even terminate the automatic bill pay arrangement if this happens, or happens more than once.
Forgetting that a payment is coming due
Even if you have a consistent cash flow into your bank account, it is still possible that you could forget that a payment is coming due. The paychecks are going into your account at the regular times, and the payments are scheduled in advance, but you forget that one or more payments are coming due.
This kind of situation usually comes about because you need extra money out of your account, but it can happen for any one of a number of reasons:
You just forget that a payment is coming due – hey, we're all human, right?
You go through a time when you simply need more money than usual.
An emergency can arise, not only causing your spending to increase, but also making you forget the payments are due.
One or more automatic bill payments are withdrawn in higher amounts than expected – this can easily happen with utility bills.
Whatever causes the situation to occur, you could end up with insufficient funds to cover a scheduled payment. That will cause bank charges – often a succession of them – and they can make the cash shortage even more severe.
Even if you have been using automatic bill payments for years without incident, sometimes all it takes is a crisis, and the whole happy arrangement comes unglued in a flurry of bank charges and angry vendors.
Terminating a service
One of the most unexpected problems with automatic bill payments is when you try to terminate an arrangement. You may expect – and you may have been informed – that payments will no longer be deducted from your account as "Date X". But one month later, out comes another payment – one that you never expected.
It happens in the real world all the time. The problem is, most companies – and often those who make widespread use of automatic bill payments from their customers – are a little bit heavy on the bureaucratic side. They are trying to run their business models based on heavy use of computers, rather than employees. You may have expected the payments to end – because that is what a human being at the company told you what happened – but if no one told the computer to stop withdrawing payments, it will just keep doing what is always done.
As a rule, automatic bill payments are an arrangement that is far easier to get into than they are to get out of. In the end, you may not lose any money as a result, but you can spend a lot of time and aggravation trying to straighten the situation out.
Rising credit card balances
So far we have primarily been discussing problems that come up when you have automatic bill payment arrangements through your bank account. But many people set up the arrangements through their credit cards, and that can lead to a unique problem.
As covered above, sometimes you simply forget a payment is coming due, often because you have a higher than usual need for cash. This can happen with credit cards too. But the problem here isn't draining your account, but letting your balance roll forward into the next month to cover the greater need for cash. If you do this several months in a single year, you could end year owing a lot more on your credit card than you did at the beginning.
Like automatic bill payments, credit cards are very easy to use. And when you combine the two it can have a multiplier effect in a negative way. The automatic bill payments are quietly running up your credit card balance each month, and unless you are religious about paying the balance off in full each month, you can gradually watch your credit card balance takeoff. It can even grow to become unmanageable.
At that point, the problem won't just be a matter of an excessive credit card balance. It will also be that the balance will be packed with current living expenses, slowly morphing into a long-term debt.
How about you all? What do you think about automatic bill payments? Have you ever run into a problem like any of the above? Or have you come across problems that we haven't covered?
Share your experiences by commenting below! 
***Photo courtesy of http://www.flickr.com/photos/briandperskin/5804072106/sizes/n/in/photolist-9QToqJ-dj5