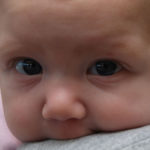 The following post is by MPFJ staff writer, Melissa Batai.  Melissa is a freelance writer who covers topics ranging from personal finance to business to organics to food.  She blogs at Mom's Plans where she shares her family's journey to healthier living and paying down debt.
Most people know from a young age that there are certain life milestones they want to hit–graduating high school, getting their first job, graduating college, getting married, having children.  In addition, they have an idea of how they want these milestones to look (in no small part thanks to advertising).
Think of wedding preparations.  There are at least a handful of magazines entirely devoted to the wedding itself as well as two television shows (Say Yes to the Dress and Say Yes to the Dress Atlanta).  Note that I didn't say marriage, because let's be real, there's not much money to be had in marriage–the money for businesses and advertisers is all in the big day.  A bride and groom who aren't careful can easily spend over $20,000 having the "ideal" wedding.  It may not actually be the bride and groom's ideal, but the ideal they are sold on thanks to advertisers.
Unfortunately, advertisers also get their hands into raising a child.  There are even more magazines aimed at pregnant women and parents.  There are no less than 6 magazines (likely more) catering exclusively to pregnant women.
While these publications have parenting articles, they are also filled with advertisements from the practical (such as baby monitors) to the impractical (such as wee wee tee pees to put over  a little boy's private area when you're changing him to avoid getting an unexpected spray).  Then, there are the many parenting magazines, once again rife without advertisements as well as articles about how to parent (which, of course, usually contain ways to spend money on your child).
Advertisers Shaped Me and I Had No Idea
I'm no different than others in that I imagined reaching these milestones long before I ever did and imagined what my life would be like.  Though I may have taken longer than many of my peers to reach the milestone of having a child (I had my first at 33), both my husband and I knew we wanted to do parenthood right.  For us, though we didn't realize it then, it meant largely following parenting norms in the United States, without question. 
That was a huge financial mistake.
From the moment our son was born 9 years ago, we made a series of financial mistakes that affected our bottom line.  We made these financial mistakes even when we were trying to be financially conservative and not spend a lot of money.  For instance, I bought used cloth diapers and used them exclusively for my son.  I bought many of his baby and toddler clothes at garage sales.
Falling Into the Must-Have Trap
But even while making these smart financial moves, I was wasting money on other "must haves" according to advertisers.  Here are just a few:
1.  Having a theme for the nursery.  We tried to go low cost on decorating the nursery.  We painted the room a neutral yellow, but we bought a crib for $300.  Since all 3 of our kids used it, that wasn't such a bad investment, but I could have easily spent a lot less buying used.  I chose a teddy bear theme and bought the throw rug, lamp, and wall paper off eBay.  Still, that was $100 I didn't need to spend.
2.  Formula feeding.  My son was born weighing almost 10 pounds.  He had a big appetite (and still does).  I breastfed him for the first 11 months, but others around me convinced me that I wasn't meeting all of his needs and that he'd do better with formula.  For 12 months, he was supplemented with formula, which easily cost us $500 to $1,000 that first year.
3.  Moving to a larger apartment (or house).  We were living in a one bedroom apartment, which was a great fit for us.  However, knowing that we were going to try for a baby, we moved into a two bedroom apartment a full two years before our son was born.  The one bedroom could have been a good fit through our son's first year.  Therefore, we spent 3 years paying more for an apartment that was bigger than we needed.
4.  Buying a new vehicle.  This is the most egregious of all of our purchases.  My husband and I had bought a practical Toyota Echo three years before our son was born.  The car was almost paid off and had a manageable car payment of $250 a month.
Still, since we planned on having more kids and the Echo was a tight fit with a baby and all of his gear, we decided to buy a new Toyota Sienna mini van.  Our new car payment was $470 a month, which was difficult to swing on our income.  To make matters worse, we didn't have our second child for another 4.5 years!
The smart move would have been to keep the Echo until we had our next baby.  Not only would the Echo have been paid off, but we would have been able to drive it for 2.5 years free and clear and save for a larger car.  My husband and I both still kick ourselves over this dumb financial move.
Other Must-Haves that People Fall For
The four mistakes we made had a significant effect on our finances.  However, there are plenty of other financial mistakes new parents make that thankfully we didn't make.  Do you recognize any of these if you're a parent?
1.  Buying designer kids' clothes.  Yes, the brand name clothes from Gap, Janie and Jack and other retailers are adorable, but they're also pricey, and your child will only wear them for a short while.  Chances are also high he'll stain them up.
2.  Buying baby equipment you don't need.  There are so many duplicate items out there for parents to choose.  Do you buy a crib, a playpen, a bassinet or a side bed co-sleeper?  Some parents buy all four.  What about a bouncy seat or a swing?  Likely your child will prefer one over the other, but you've likely bought both.  Baby gear and equipment can add up quickly, and you may not even end up using the majority of it.
3.  Quitting work too early.  Many moms quit work as soon as they find out they are pregnant when, barring medical issues, they could work up through their 8th or even 9th month and sock away some money in preparation for the child's birth.
4.  Contributing to a college fund.  Some people set up a college fund and start contributing as soon as the baby is born.  While this is generally a smart idea, if you're not contributing fully to your own retirement, it's better to save for yourself rather than funding Junior's retirement.  You know the saying–your child can borrow for his education, but you can't borrow for retirement.
So parents, let's hear it.  Have you made any big financial mistakes because you've inadvertently been affected by the advertising executives who make you feel that certain products or lifestyles are a necessity?  What's your biggest purchase or money move that you regret after becoming a parent?
Share your experiences by commenting below! 
***Photo courtesy of http://www.flickr.com/photos/paparutzi/1062532768/sizes/m/in/