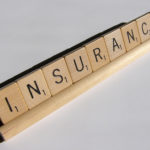 The following is a post by MPFJ staff writer, Toi Williams, who is a professional personal finance blogger of Fine Tuned Finances. She has backgrounds in personal finance, sales, and real estate.
Today, insurance is a fact of life for most people. At times, it can seem like there is an insurance policy available for everything, and that is almost true. People can buy insurance policies for their homes, cars, vacations, pets, valuables, and nearly anything else that you can think of. Many people love having insurance because of the protection it provides to them and their families. While some of these insurance policies can be very beneficial and provide a great amount of assistance when you need it the most, some insurance policies are not worth the paper they are printed on.
Here are some insurance policies that are not worth what you must pay for them.
Whole Life Insurance
One insurance product that most people should stay away from is whole life insurance. These life insurance policies are sold with the promise that it will be an investment in your future and that your investment will grow to the point that the policy will pay for itself. Unfortunately, investment results are never guaranteed and you could end up spending a lot more than you realize because these insurance policies are very expensive.
There are several reasons why purchasing a whole life insurance policy is so expensive. The biggest reason is that there is a savings element built into the policy over and above the cost of coverage. You are basically using the life insurance policy as a savings account for additional money that you may have. There are also various fees and commission charges that are added to the cost of the policy as well, significantly increasing the price.
Many people who choose this type of life insurance policy do not have the coverage that they need because the policies are so expensive. Not having enough coverage is almost as bad as having no coverage at all. While there are a few people who could benefit from purchasing a whole life insurance policy, most people can't and won't. Instead of purchasing a whole life insurance policy, choose a reasonably priced term life insurance policy that has enough coverage to replace several years' worth of your income in the event that the unthinkable happens.
Accidental Death Insurance
Another type of insurance policy to avoid is accidental death insurance. People purchase these policies thinking that it will help their family if they die suddenly in a tragic accident but fail to realize that the chances of this happening are extremely low. Companies that sell accidental death insurance policies know that they will rarely have to pay out money to beneficiaries, so they keep premium rates just low enough to entice you into buying the policy. By using scare tactics and coercion, they convince consumers that this is a type of insurance that they actually need.
The truth is that you probably don't need an accidental death insurance policy. The chances of you dying in an accident is slim. Even if you do have an accident that causes your death, there is no guarantee that it would be an accident that is covered under the policy. You would do better to get the term life insurance coverage that you need and keep the insurance in effect throughout the term to ensure your family's financial security if you were to die suddenly.
Children's Life Insurance
Children's life insurance is another insurance product that you can do without. Insurance agents sell these policies as an investment in your kids that will benefit them with they get older, but you could do the same thing with a savings account and be earning interest instead of paying money out of your pocket. In some cases, parents buy these policies so that they will not have large out-of-pocket costs to bury their child if they should die from an illness or injury while they are young. Once again, placing that premium payment into a savings account will accomplish the same thing with much lower costs associated with it.
Rental Car Insurance
If you have ever rented a car, you will be familiar with the rental car insurance policies that the rental company tries to sell you when you go to pick up the car. Renters are told that the policy protects them in the event that they have an accident or the car becomes damaged while in the renter's possession and are encouraged to sign for the insurance when they get the keys to the car. What many people do not know is that they may already be covered by insurance when they rent a car, so purchasing additional insurance from the rental company is a waste of money.
Before you sign for the optional insurance from the rental company, check to see if you are already covered under your current auto insurance policy. Many car insurance policies contain coverage for the covered driver whether they are in their own car or a car rented in their name. Whether you are covered will be disclosed in the terms and conditions of the policy you purchased, so review your paper copy of the terms, look up the terms for your policy online on the auto insurance company website, or call a customer service representative and ask if you are covered.
If you use a credit card to reserve and pay for the rental car, you may also have insurance coverage for the car rental available to you from the credit card company. Many credit card companies offer coverage for rental cars whose costs are charged to the card, but this insurance is generally secondary to the rental car insurance that is available to you under your regular car insurance policy. Review the terms and conditions for your credit card or call the credit card company to see if this coverage is available to you.
How about you all? Do you think there are good reasons to buy these types of policies? Why or why not?
Share your experiences by commenting below! 
***Photo courtesy of http://www.flickr.com/photos/86530412@N02/8266216454/sizes/m/in/photostream/