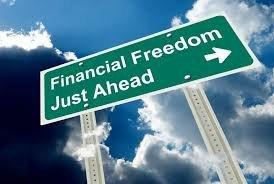 The following is a post by MPFJ staff writer, Kevin Mercadante, who is a professional personal finance blogger, and the owner of his own personal finance blog, OutOfYourRut.com. He has backgrounds in both accounting and the mortgage industry.
Having multiple income streams has always been desirable, but it does seem as if it's more important now than ever? Not only are jobs less secure than they've ever been, but the cost of living is rising faster than increases in pay.
What are multiple income streams? Actually, they can be any source of income over and above your primary occupation. That can include a part-time job, a side business, passive portfolio investment income, or even active investment income, such as rental real estate.
There are at least five advantages to having multiple income streams…
Extra income
This is the most obvious reason for having multiple income streams. Sooner or later, everyone needs an extra source of income, or at least wants one. Some of the reasons extra income could help include:
Paying off debt
Helping to put your kids through college
Building up savings, especially an emergency fund
Saving for a vacation or other special event
Saving to buy a new car, especially if you can buy it for cash
Sometimes, it is hard to save money out of your regular paycheck, and if you have multiple income streams, you don't need to. You can continue to use your regular paycheck to pay for living expenses, while allocating an extra income source or two to any purpose you choose.
But not all, or even the most, of the reasons for having multiple income streams are purely financial…
Income diversification = greater financial freedom
Apart from making and having more money, multiple income streams represent a form of investment diversification. If we know that diversification is important when it comes to investing, so we should be able to appreciate that it is equally valuable when it comes to earning a living.
Simply put, the more sources of income that you have, the greater the amount of financial freedom that you'll enjoy. That freedom comes from never being completely dependent upon a single source of income. Your "income eggs" are stored in several baskets. By itself, it can take away the fear of losing your job, and that's a whole lot of freedom right there.
Learning new career or business skills
You may be working in a career that you are not particularly happy with. But because it is your full-time occupation, it might be extremely difficult to retool yourself for a different line of work. Developing multiple income streams could be a way of transitioning yourself into an entirely new career, but on a part-time basis.
You could even consider dabbling in two or more different directions at the same time. This will enable you to experience various businesses and careers without ever having to make a full-time transition. And sometimes the skills you learn in side ventures can help you do your primary job even better.
Preparing for retirement
From nearly every point in the financial universe, we're being told to increase retirement savings. This is especially true in light of the fact that defined benefit pensions are now a rarity, and the future of Social Security seems to be in perpetual doubt. Having multiple income streams can help prepare you for retirement in two very significant ways.
1. Providing extra income to fund your retirement plan. As a source of extra income, you can direct the extra cash flow into your retirement plan, or even create a new plan based on your extra income source. For example, if you have a side business, you can create a SEP IRA that will enable you to save up to 20% of your business income each year. If you are already covered by a 401(k) plan on your job, this arrangement will enable you to fast-forward your retirement savings, and even make early retirement possibility.
2. Extra income when you retire. In addition to enabling you to save more money for retirement, multiple income streams can also represent valuable additional income when you actually retire. Many people reach retirement age and realize that don't actually want to retire, at least not on a full-time, permanent basis. If you have already set up multiple income streams, you can simply shift over to managing them a more active basis when you retire from your primary occupation.
Creating what could be your next career following a job loss
In today's job market, no one can know for sure how long they will keep their current job. And over and above job concerns, some careers are quickly becoming outdated. But many people continue to hold on to jobs until they come to a sudden and unceremonious end. Wouldn't it be better to face a job loss already having income sources in place?
If you did, not only would you have income, but you may also have the start on your next career. Nearly any source of additional income might be converted into your next full-time job or business. If you already have it up and running, once you do lose your job, you will have all the time you'll need to ramp it up and make it something more substantial.
How about you all? Do you have any income sources other than your primary occupation? Are there any that you could suggest to others that you've had success with?
Share your experiences by commenting below! 
***Photo courtesy of http://www.flickr.com/photos/95499138@N03/9487302917/sizes/m/in/photolist-fsmUCe-fzDy