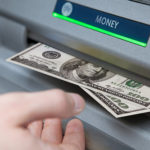 If you're like me, you've probably heard the idea MANY times before – "If you want to get started saving and/or paying off your debt, the best way to begin is by setting aside $5-$10 each day."
Indeed, this mantra makes a lot of sense, both financially, numerically, and psychologically. While $300 per month SOUNDS like a lot of money, $10 per day (which equates to the same amount at the end of the month), sounds almost easy since it's only the price of a morning cappuccino and a trip the vending machine in the afternoon. It's no wonder that one of the financial authors I respect most of all, David Bach, is an advocate of this type of strategy in his Automatic Millionaire or Automatic Homeowner plans.
In past years, whenever I encountered this type of advice, I figured that it didn't really apply to me since I was 1) debt free and 2) saving quite a bit of money (~50% of my income) right after I receive my paycheck through zero-based budgeting. However, with me getting married next September and potentially purchasing a house in the Fall of 2014, I have been thinking more and more of ways I can "squeak" out even more savings from my current operations, particularly liquid cash assets.
One month ago, while reading Jean Chatzky's Pay It Down book, which carries the central message of a person getting started paying off their debt on $10 per day, I figured I would give this whole "saving $x per day" gig a try – finally, to see if I liked it.
Below are the considerations and lessons learned I have gleamed from the 1 month experience thus far:
Deciding How Much to Transfer Each Day
As is the case with a lot of things in life, getting started is often the most important part. In this instance, it doesn't really matter what amount you specify to transfer each business day from your checking account to a savings account. Just start with an amount you're comfortable with.
For me, this value was $5 per day. Since online banks cannot process transfers on weekends, you'll need to do a double transfer 2x per week on Thursday and Friday to make up for the weekend "off days."
Of Course, It Needs to Be Automatic (Or It Won't Work)!
The same as David Bach, I am a true believer that if we leave it up to ourselves to initiate a savings transfer, it won't work. Or at least, it won't work as efficiently.
Luckily, online banks these days all offer recurring, automatic savings transfers to ferry money from your checking account to your specified savings account. In my eyes, this is absolutely crucial for this exercise.
It Needs to be "Sneaky" For It To Work – Incorporating This EXTRA Savings/Debt Payoff Method In To Your Monthly Budget
In my case, I was/am already saving a good amount of money each month through my zero-based budgeting approach. The goal with this $x per day scheme is to try to squeeze even more savings out of my operations to see if it was possible.
Because of this consideration, I knew I would need to not account for the $x per day savings at the beginning of each pay period, but rather have it taken out of my normal allotted monthly "spending money."
By setting it up this "sneaky" way, I knew I would have a better chance of not missing the money I was saving.
Choosing the Right Bank / Savings Account or Considerations For Paying Off Credit Card Debt
For me, the choice of what online bank to use was pretty simple. Since ING Direct (now Capital One 360) offers a competitive interest rate and a good user interface, I am using them for my daily savings transfers.
In my case, ING Direct did not technically have daily recurring transfers, so instead, I had to set up 5 different "weekly" transfers, which when combined, function exactly the same way. You may encounter this as well, so don't be too surprised!
If your goal is to pay off your credit card debt more aggressively, the same sort of automatic bill payment could be set up as well with your credit card's online platform.
Conclusions
Since starting this automatic daily savings process 1 month ago at $5 per day, I pretty much knew immediately that it would work nicely for me. After I became comfortable with $5 per day, I moved up to $10 per day.
I can honestly say that since the money is transferred each day in small amounts, I have not missed/noticed the money being gone at all. It simply falls in the monthly mix of spending money, and I don't really think about it.
So far, I have saved about $250 this way. Not exactly a "get rich quick" scheme, but it's a cool and easy way to try to squeak out some more $$$. I'd definitely recommend everyone give this a try, even if you can only do $1 per day.
How about you all? Have you ever tried an automated daily savings or debt payoff scheme like this involving small, but very consistent amounts?
Share your experiences by commenting below! 
***Photo courtesy of http://www.flickr.com/photos/76657755@N04/8125974243/sizes/m/in/