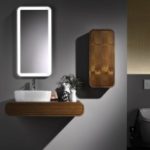 The following post is by MPFJ staff writer, Shondell of Call Me What You Want, Even Cheap. She blogs about her recent car loan and mortgage pay off and a whole bunch more. Check out her blog right here.
Home improvement projects can increase your chances of selling your home quickly and at or very close to the asking price. Although many remodeling ideas are quite expensive, there are certain projects that you can handle yourself and don't entail investing a fortune.
Here are 5 DIY projects that will improve the value of your home without extraordinary costs:
Fresh Paint – Painting can change everything when it comes to a home. Whether you paint the inside or the outside of your house, painting will have an immediate positive impression on potential buyers. Fresh paint will cover all those imperfections that are unavoidable after years of living in a home. All homes need painting from time to time and nothing beats the impeccable look of a freshly painted home. Although painting can be time consuming and hard for some, you can still do it yourself, especially with a little help from the family. Just make sure to protect everything else that you don't want to paint, such as furniture.
Update Your Bathroom – Bathrooms need to look flawless to bring the value up in your home. An updated bathroom can be the decisive factor in a person's decision to buy. You can replace all bathroom furnishings, perhaps re-grout your tile floors and walls if they are still in good condition, change fixtures to more cost-efficient ones, or add a low-flow toilet. All of these little things along with some decorative factors can bring the value up in your home. A small cabinet in the right place is also a small investment but a great addition. A new mirror or new bathroom accessories all in the same trend will also look amazing. New lighting can change everything as well. Life is made of details and your bathroom is no exception. Details are what people pay attention to. So take care of the details and you will have a more valuable home.
Brighten Up Your Kitchen – If you have a kitchen with neutral color appliances and a worn backsplash, you definitely need a bit of work done to revive this valuable space of your home. Changing cabinets can be costly, so you can basically move on to a smaller financial challenge: replace the kitchen backsplash with a new modern one with glass and metal mosaic tile, for example. A colorful backsplash with a modern design will immediately brighten up your kitchen. You can also re-grout to give your floors and walls a new look. A bit of painting on the walls and ceiling can help as well while sealing the joints of the floor will ensure even more value.
Hardwood Floors – Although you may think that replacing your carpets with hardwood floors is not a DIY project, you cannot be further from the truth. Your home is not new and you already know where and what needs to be replaced better than anyone else. You know the weaknesses and strengths. Just make sure you get informed and protected and start calculating the materials you need in order to have new floors. It is not a difficult job if you know the steps that are involved and you have the right materials at your disposal. Make a plan and move on to replacing those dusty worn carpets with shiny brand-new hardwood floors.
Take Care Of Your Front And Back Yard – A messy-looking front yard will not invite buyers in or attract them in anyway. If you mobilize your family and allocate just a small part of your budget to this project, you can have a wonderland in the front and in the back of your home. To minimize your investment, forget about outdoor furniture, if you don't have any already. Just add a small paved patio, take care of the lawn, add flower pots with ever green plants, take care of all the weeds, and simply clean everything up.
There are many small projects that can bring the value up of your home. For buyers, the things you've already taken care of represent less of a financial burden and stress to them. First impressions always count, especially for women. I have often heard that women make the decision when buying a home, regardless if it's a family home or not. The kitchen and the bathroom are often the favorite places in a home, and typically drive up the value of a home more than any other room in the home, so I would suggest spending more time on those rooms if you are planning to sell your home.
How about you all? What are some DIY projects you've done in your home?
Share your experiences by commenting below! 
***Photo by Design Inspiration Gallery