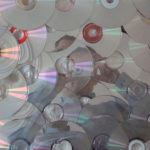 The following is a post by MPFJ staff writer, Kevin Mercadante, who is a professional personal finance blogger, and the owner of his own personal finance blog, OutOfYourRut.com. He has backgrounds in both accounting and the mortgage industry.
A one-year certificate of deposit (CD) paying 0.25% interest doesn't look appealing on the surface.
And, as a matter of getting a healthy return on your investment, it certainly isn't. But, don't be so quick to write off CDs as being worthy of having a place in your investment portfolio. There are compelling reasons to have at least some money in them, even if interest rates are lousy.
Holding investments that are completely independent of stocks
In Investment 101, you learn that diversification of an investment portfolio is foundational. A portfolio invested 100% in stocks – even if they are split between 10 different stock sectors – is not an adequately diversified portfolio.
In order for a portfolio to be properly diversified, there must be a certain percentage of holdings that are totally unrelated to stocks. Though bonds and real estate represent a partial diversification, historically their performance is often parallel with stocks. Sure, they may not be stocks, but if their performance is similar than they aren't a true diversification.
The best way to achieve true diversification is by holding assets that will be completely unaffected in the event of a blowout in stocks. CDs serve well in this function, because they have virtually zero risk of loss, no matter what is happening in the stock market.
Reducing exposure to equity risk
Whenever the stock market is on a tear – as it is now – it's very easy for investors to get complacent and sloppy. You might even give it to the temptation of believing that this bull market will continue indefinitely. Rest assured that it won't.
No one saw the length and severity of the market slides in 2000 – 2002 and again in 2007 -2009. That last one was so bad that many investors are only now beginning to recover their losses, with the Dow Jones Industrial Average having long since more than doubled from it's lows.
By having a small percentage of your investments held in non-risk investments – say 20% – you ensure that it will be virtually impossible for you to ever lose all of your investment portfolio. And by holding even that much in non-risk investments, like CDs, means that you will lower your losses in a crash by at least 20% across the board.
One of the biggest problems with major corrections and crashes in stocks is that once they get rolling, any efforts to reduce your exposure are usually too little, too late. What makes this outcome so predictable is human emotion. While stocks are rising, it seems counterproductive to remove any money from the market. That kind of a move only looks smart in hindsight.
A ready cash reserve to buy stocks after the next big slide
One of the truly underappreciated aspects of CDs is that they represent a store of capital that can be tapped in the aftermath of a major market decline. This is another way that CDs represent a true diversification away from stocks. They leave you better able to participate in the future rallies that will follow big market declines.
It is precisely because they are completely unaffected by moves within the stock market that they serve so well in this capacity. We can think of CDs as being an emergency fund for your investment portfolio. When things get really bad in the stock market, CDs become really good to have.
Don't wait for the next bear market to find this out – especially if you're something close to 100% invested in stocks right now.
Why not money market funds or online high yield savings accounts?
There are various cash type investments that work in a fashion similar to CDs. These include money market funds and high interest online savings. Why not just invest in those, rather than in CDs? After all, moving money between those vehicles and the stock market is so much easier.
CDs are fully insured by the FDIC, up to $250,000 per depositor per bank. Most people are probably completely unaware that money market funds only enjoy similar protection if they are held by banks. If a money market fund is part of an online brokerage account, or is a stand-alone fund, it does not have FDIC insurance. This could become particularly important if a major market slide were to turn into a major recession like the one we just had, causing institutions to fail.
(**Note from Jacob: Even though money market mutual funds with an investment house are not FDIC insured, I've often read in books something along the lines that "no money market fund has ever failed or lost money." I also just read that in the 2008 market panic, the government even stepped in to support a money market mutual fund that was having trouble. Therefore, they are very secure, but as Kevin mentioned, not insured.)
High-yield online savings can provide richer returns than CDs – especially in today's low rate environment. But once rates begin to rise, you may want to start locking into those rates for longer terms. This is something you can do with CDs, but not with either online savings accounts or money markets.
There's one other reason to favor CDs over other cash type investments. It may be more psychological than anything, but savings instruments held at a local bank – rather than in a brokerage account or online savings account – represent an entirely different investment holding. There is an actual separation between your cash type savings and your equity investments with CDs that doesn't exist with other liquid account.
Human nature is the reason why this separation is so important. In a strong bull market, it can be tempting to move any available liquid assets into equities. That's not quite as easy to do with CDs, not the least of which because they're locked in for a certain term. They represent the one definitive part of an investment portfolio that will not be used for risk of any type, even in a strong stock market.
How about you all? Do you hold any CDs in your investment portfolio? Why you do this, even though rates are so dismally low?
Share your experiences by commenting below! 
***Photo courtesy of http://www.flickr.com/photos/spcbrass/2283908075/sizes/m/in/