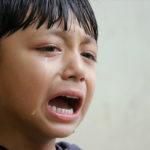 The following post is by MPFJ staff writer, Catherine Alford. Cat is a freelance personal finance writer who blogs at www.BudgetBlonde.com. 
Don't get mad at me for saying this, but for most people, finance is kind of boring.
I mean, I like it (and presumably if you're reading this blog you like it), but I only came to enjoy finances and learning more about it in my 20's. It wasn't something I got really excited about as a kid or a teenager. It wasn't something that I thought was particularly important until recently.
However, now that I have my own kids on the way, I want them to like finance. I want them to understand it, and I want them to be interested in learning more about it. The only problem is, how do you impart that kind of knowledge without boring them to tears? How do you get them pumped about saving and encourage them not to go into debt?
Furthermore, how do you encourage anyone to get on the right path when it comes to money? How do you teach someone about investing without it being boring?
1.    Make it a Game
When I first told my husband that I wanted to learn more about the stock market, he cautioned me that I had to watch the market for three months before investing. He didn't want me jumping into the game without making an informed decision.
I didn't know the best way to "watch" the market though. Did I just read the Wall Street Journal every day and keep track of stocks I liked? Did I just keep an excel spreadsheet of how certain companies were doing?
After a little bit of searching, I came across an online game called Wallstreet Survivor, which exists for the sole purpose of increasing financial literacy. On this game, you create a fake stock portfolio. They give you about 100k of fake money to play with, but I only "invested" $1,000 of it since that was a more realistic number for us.
A few months into "playing" (which really meant I bought some shares and watched it), and the stocks were so erratic that I'm not comfortable buying them. Still, it's been fun to check in on the portfolio and see how it's doing. It's a pretty detailed game, and if you want to learn more about the stock market, I'd suggest it.
2.    Talk to Someone Your Age
I've learned a lot about finance from my father in law. He's seriously a genius when it comes to the markets. At the same time, he knows so much that I really have to pay attention to follow along. I don't feel like I have quite the knowledge yet to have a full fledged conversation with him about finance. I mean, he has at least 50 more years of experience of reading the business news, and I feel almost inadequate sometimes trying to get a solid understanding of a lesson from him.
My husband, on the other hand, is maybe 5 years ahead of me in terms of his understanding of the way the finance world works. He doesn't know as much as his dad, but he knows more than I do. For that reason, I feel like we are more on the same page, and when he gets excited about a topic, I get excited about it too.
Learning more about finance is something we can do together that benefits our family. I would encourage anyone who wants to know more about money to find someone their age to talk to about it first, and once you get comfortable with the terms and get some basic knowledge down, then go ahead and approach your parents or grandparents for some more detailed discussion.
3.    Read Fun Books
There are some really great finance books out there. Some are really dry and boring and others are incredibly well written. Of course, not everyone likes the same financial gurus. It really just depends on your personality.
Some people love Dave Ramsey. Some people love Suze Orman. It really just varies from person to person, so my advice is to pick up a few of the top selling finance books at your library and flip through them to see who has the best writing style that speaks to you. I really love reading personal finance books, and I want to make it one of my 2014 goals to read them a lot more!
Ultimately, learning about finance and good money management doesn't have to be boring. As long as you can talk to someone or play a game or read a book that gets you pumped and excited about learning more, you're on the right track. If you try one method and it doesn't get you interested, go for plan B. Watch some videos on You Tube about money management. Talk to you friends about it. Look up your favorite companies.
Just doing one of these tasks per day will increase your financial literacy dramatically, and suddenly, it won't be boring anymore!
How about you all? How did you increase your knowledge of finance?
Share your experiences by commenting below! 
***Photo courtesy of http://www.flickr.com/photos/binusarina/3889528397/sizes/m/in/photolist-6VGRhr-6XMJb5-735pS4-7k