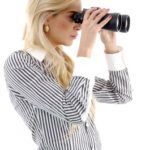 The following post is by MPFJ staff writer, Sally. Sally is the blogger behind TinyApartmentDesign.com, a blog about design, living well, and simple, tiny spaces. Enjoy! 
A couple years ago, I finally decided to turn my finances around.
I was in debt and always thinking about the next bill I had to pay. It was nerve-wracking. The changes came slowly but surely. A big part of it had to do with finally finding ways to make money consistently that didn't come from a job. I did a few things to make money. I bought a very small vending machine business. I had an online business that sold a physical product. And I had three paid writing gigs, as well as being an on-call copywriter for a company that created small business websites. I was on track to clear out all of my debt in mid to late 2013.
Then something unexpected happened.
I was offered a new job that came with a very nice pay raise from my previous position. I took the offer and started a job that was challenging, rewarding and exciting. I stayed on track and paid off my debt right around the time I had expected to, but also wanted to streamline some of my side gigs. I sold the vending machine business (with the move, it no longer made sense to drive to the location to collect less than $100 each month). I walked away from my writing gigs, needing a change of pace and feeling the pressure to write rather derivative posts. The only gig I kept was my online business, which has always been consistent and promises to grow in the future. I no longer needed the little gigs to sustain me, I had a salary for that!
But, this line of thinking was temporary. The truth is, as much I am excited about this job, I have to keep my bigger purpose in mind: which has always been to be a business owner, to make my own income and to generate income (through investments) without working, hourly or salaried. So I've gotten back on the horse. I am writing again, but this time on my terms and on the topics I care about (they're not always this first-person oriented, promise!). There are always more ways to make money, and I may even look at another vending business closer to my new home. My online business is steady, but I am ready to branch out and try selling new products too. My new salary has been a great boost for my finances, but it also made me complacent a little too quickly. Learn from my mistake and don't let a salary boost get in the way of hustling. There are always new opportunities out there and ways to diversify your income. There is nothing permanent except change, and there is no reason to stop looking for new opportunities, especially when that's half the fun of hustling!
How about you all? Have you ever stopped or taken a break from your side income or side hustle? Was it the right move or did you feel like something was missing?
Share your experiences by commenting below! 
***Photo courtesy of http://www.freedigitalphotos.net/images/Business_People_g201-Lady_Looking_Through_Binocular_p89551.html