Happy Friday folks! Just a quick post here to announce that yesterday marked the official 4 year birthday of My Personal Finance Journey! Wooohooo! If my site was a child, he or she would be STILL be causing all sorts of mischief at this point!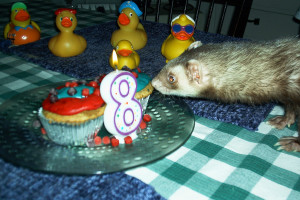 It all started 1460 (Wow! That sounds like a lot of days!) days ago with a simple little post about a $30 sign up bonus offer for the Chase Amazon Credit Card. Coincidentally, I still have that credit card and use it for all of my Amazon purchases. It provides a pretty nice cash back feature too.
Since that first post on January 16th, 2010, here at My Personal Finance Journey, we've had about 415,000 visitors and 1139 total posts (328 posts during 2013). It's been a great ride, and I look forward to another successful year of learning and interacting with all of you.
Thanks again for all your support!
The journey has just begun…..
Jacob
***Photo courtesy of http://www.flickr.com/photos/girl_named_fred/57060927/sizes/l/