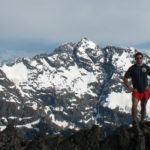 The following post is by MPFJ staff writer, Catherine Alford. Cat is a freelance personal finance writer who blogs at www.BudgetBlonde.com. 
I know it's hard to find time in the day to do anything. I always sit at my computer writing and bewildered that it somehow got to be 1 AM in the morning.
So, I get it – You don't have thirty extra minutes. No one does. But, when it comes to finances and staying on track, thirty minutes a day can make all the difference.
Here's how:
1.    Track Expenses – Total Time Commitment – 10 Minutes
Tracking what you spend is an enlightening and sometimes cringe-worthy process. When you are just getting started in the budgeting process, it's hard to see how much money is wasted on small purchases or even on big purchases like a grocery run where you have no idea how you spent so much in one trip.
I like to track my expenses as I go with a phone app. I just basically plug purchases in as they happen and my husband does the same. It makes it really easy for us to stay on track together.
Of course, if you don't have time for that during the day, writing down what you spend at night is really important. The reason you have to do it every day is because it's too hard to remember spending patterns from an entire week.
You might think that you remember your coffee purchase at the gas station, but how many times have you thought there was cash in your wallet only to find out it's not there? I've done that so many times myself, and tracking expenses has made things a ton easier. Plus you can avoid that moment of panic where you wonder if somehow someone stole cash out of your wallet!
2.    Family Meeting With Your Other Half – 10 Minutes
If you are tracking expenses and know where you money is going, that's awesome. You're already doing better than the vast majority of Americans. However, no matter how well you are doing with your personal finances, your other half also needs to be on board as well.
There's nothing more annoying than being ultra organized with your cash envelopes and suddenly realizing something is missing. Quite often, it's usually your other half who was trying to be helpful by using the envelopes or using a certain card that you requested, but they're just not on the same page.
I'm not saying that any of us have to be the ultra controlling boss-lady or boss-man of the family finances because that's no fun. I wouldn't want someone telling me how to spend every penny. I'm just saying that 10 minutes a day of some good communication and keeping on track with your other half can do amazing things for your level of organization and your finances.
 3.    Account Checks – 10 Minutes
I don't know if this is overkill or not (it probably is!) but I check all of my accounts every day.
This includes credit cards that I don't use anymore, current credit cards, and all my checking accounts. It's important to me that things add up and are in line every day. The reason is that if you know your purchases or when bill are due, all of that is fresh in your mind from the day and you can ensure your accounts match what you thought you spent.
This can be a big help in preventing identity theft. I'm always really saddened to hear about people who have to deal with that and don't find out about it until too late. They might get notices that they ignore or all of a sudden find out that their credit card is maxed out. When something like that happens, it takes so much work and heartache to undo it. By checking accounts every day and being on track with your spouse, you can rest easy at night knowing that everything is running as it should.
These three tasks together will take 30 minutes a day. You can do them all at once or spread them out throughout the day, like I do with logging my spending. Seeing as many people watch a TV show or two every night, which can easily take an hour or more, I think it's a small sacrifice to cut out one show and take a big step forward in making sure all of your finances are on track.
The best thing about all of this is when you are hyper aware of your spending patterns and goals, you are more likely to resist impulse buys and other extras. Slowly, over time, you'll develop awesome habits that will truly benefit you and your family.
How about you all? What are some other ways to keep your finances in check for just a few minutes a day? Is anyone else trying to stay on track this year?
Share your experiences by commenting below! 
***Photo courtesy of http://www.flickr.com/photos/paxson_woelber/5434555706/sizes/l/