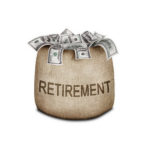 The following is a post by MPFJ staff writer, Kevin Mercadante, who is a professional personal finance blogger, and the owner of his own personal finance blog, OutOfYourRut.com. He has backgrounds in both accounting and the mortgage industry.
Just because you have a 401(k) plan at work doesn't mean that it's a good one. While it can be argued that any 401(k) plan is better than none at all – let's face it – there are some out there that are just plain lousy.
You can accumulate a decent amount of retirement savings even in a lousy 401(k) plan, but there's no question that you're missing out on the opportunity to do much better if only you had a better plan.
What makes a 401(k) plan lousy
There are a number of factors that can make or break an employer-sponsored 401(k) plan. Whether a plan is good, lousy, or somewhere in between really depends on a combination of factors. Some of those factors include:
Low contribution limits. Maybe you have a contribution limit of only 8% or 10% of your annual income. If you make $40,000 per year, your contributions will be limited to somewhere between $3,200 and $4,000. That's substantially less than what you can contribute to an IRA.
High fees. The fund may include high investment fees, including steep transaction fees. There may be no options for no-load funds.
Limited investment choices. Some plans offer very limited investment choice. In fact, some might have a single fund available in each of a half dozen categories. For example, there may be no funds available in various individual sectors.
Poor investment choices. What investment choices are available, are in underperforming investments. There may also be the option to invest in company stock, which has not done particularly well.
Single investment provider. The fund maybe held in a plan that only allows you to invest in the funds of a single investment broker.
No company match. If in addition to all the above, the company offers no matching contribution, you may be in a 401(k) plan that is without redemption.
Few 401(k) plans out there incorporate all of the negatives above. But many include certain features that might make the plan particularly undesirable. If that is the case with your employer plan, what can you do to overcome it?
Maximize your contributions to offset poor investment choices
Since you may not be able to rely very much on strong investment returns – due to limited or poor investment choices – you might be able to at least partially offset this by maximizing your contributions to the plan.
Even if you don't like the investment choices available, you can always put the money in something safe, like a money market fund, or a short-term bond fund. Even bad plans typically provide these options. The idea is to build up as much money in the plan as you can for the day when you will leave the company, at which time you can roll the money over into either a self-directed IRA, or a better 401(k) plan at another employer. With either choice, if you maximize your contributions to the plan, and invest the money conservatively, you'll have a larger chunk of money to roll over into the new plan when the day comes.
This is not an entirely ridiculous strategy either. Very few people stay with a single employer for more than a few years. Either they quit and move on, the company has layoffs, or it's bought out by a new company that will offer a new and hopefully improved 401(k) plan.
Maximizing your contributions – though they won't grow through investment returns – will have you fully prepared for the day when that happens.
Start your own retirement plan
One of the very best ways to deal with a lousy employer sponsored 401(k) plan is to supplement it with your own plan on the outside. Generally speaking this will mean that you should open up either a traditional IRA or a Roth IRA.
Since you are already covered by a retirement plan at work, a traditional IRA may or may not be tax-deductible as far as your contributions are concerned. It will depend entirely upon your income level. Contributions to a Roth IRA, of course, are not tax-deductible at all. However any money that you place into either account will be allowed to grow on a tax-deferred basis until you begin making withdrawals in retirement.
One bonus of the Roth IRA or a nondeductible traditional IRA is that the contribution amount you have made to the plan will not be subject to taxation upon withdrawal.
But apart from the circumstances that may govern deductibility, either a traditional or Roth IRA is an excellent supplement to a poorly performing 401(k) plan. You can contribute up to $5,500 per year (or $6,500 per year if you're age 50 or older). If you have a low contribution percentage available for your 401(k) plan, your IRA contributions can be higher than what you're contributing to the company plan each year.
Most important, you can set up your IRA with the brokerage firm of your choice, allowing you to have the widest possible investment options at the lowest cost you can find. You can come to think of your 401(k) plan as primarily a cash accumulation account, while your IRA is your main investment growth account. When the time comes that you separate from your current employer, for whatever reason, you will have a waiting IRA to roll the 401(k) proceeds over into.
Start a side business and create your own 401(k) plan
One of the best ways to counter a lousy employer-sponsored 401(k) plan is to start your own side business, complete with its own dedicated retirement plan. You can set up a solo 401(k) plan, that will allow you to contribute up to $17,500 per year (or $23,000 if you're age 50 or older). Best of all, with the Solo 401(k) plan, there is no contribution limit. You can make contributions on a dollar for dollar basis up to those maximums, before any percentage based contribution limits will apply.
And much like an IRA, the Solo 401(k) can be invested with the brokerage firm of your choice, and in investments of your choice.
There's not much you can do to actually fix a lousy 401(k) plan, but there's plenty that you can do outside the plan to compensate for it.
How about you all? What do you think about your employer 401(k) plan? If you don't like it, what are you doing to overcome it?
Share your experiences by commenting below! 
***Photo courtesy of http://www.flickr.com/photos/68751915@N05/6629001111/sizes/n/in/