Hello there everyone!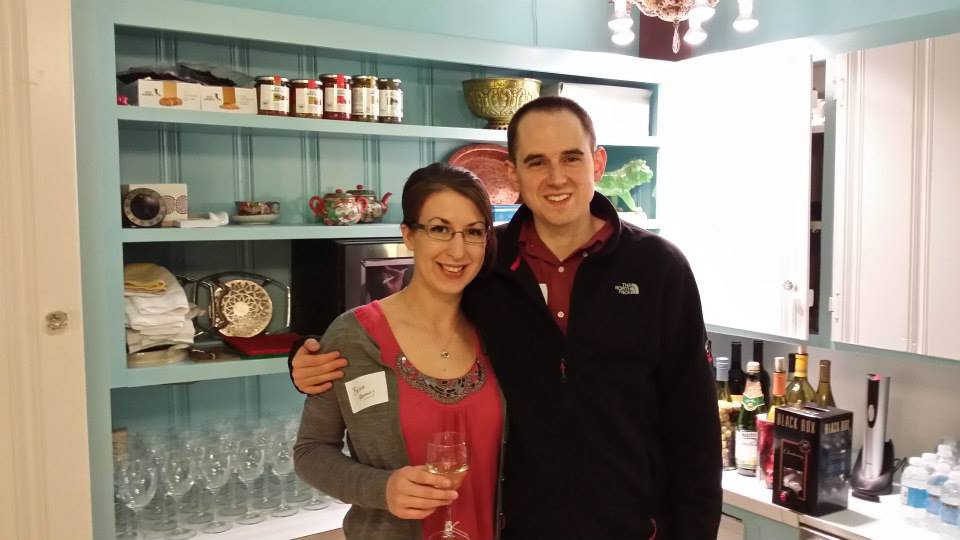 The past few months have been quite eventful, with planning to finish my PhD by next August, starting the job-finding process, starting an internship with the University's licensing / commercialization office, getting engaged/planning our wedding for September 2014, and trying to submit a journal article to the ACS Journal of Chemical Biology here in the next few weeks. 
Anyhow, with 2013 now being just a memory, it's time to review the progress on my net worth realized the past year! So, without further ado, let's get started – first with reviewing my net worth growth during 2013! As always, if you have any questions, please ask via email or commenting below!
As I've mentioned before, the goal of this running net worth and asset allocation progress update series is two-fold:
1) To share how I (as a fairly normal non-financial professional) approach various financial issues that come at me throughout life so that you can use my learnings to assist you in your financial decision-making, and
2) To make me more accountable in sticking to my various financial goals that I set forth by periodically evaluating my status and making adjustments.
Overall, I would say that 2013 went amazingly well from a financial perspective. I've been able to make a lot of progress towards my personal, professional, and financial goals (even raised a total of $11,000 for the MS Society with my MS Bike Ride!).
In particular, I've been able to efficiently leverage my three-legged retirement stool accounts (Roth IRA, taxable account, and Roth 401k). And, I've been able to invest significantly in my blogging goals with the help of several amazing staff writers on the site.
On top of that, the overall market did very well during the past 12 months!
With all of the up and down that has occurred, let's take a look and see how it affected my net worth progress…shall we?
Liquid Net Worth Growth (Not Including Condo Nor Blog/Graduate Fellowship Unpaid Income Tax Savings)
In October of 2011, I had to make a fairly significant change in how I calculate my net worth and asset allocation percentages each month. The change pertained to the cash I consistently save up throughout the year in a high interest online savings account (Dollar Savings Direct) in order to pre-pay self-employed or unpaid (from my graduate research fellowship) income tax to the government in the form of quarterly tax payments. What was happening was that the balance in this tax savings account (which was being counted in to the cash portion of my asset allocation) was becoming too large, and it started to skew my asset allocation calculations.
To remedy this, since October of 2011, I've started using a system of calculating my liquid net worth, which includes all of my various equity and fixed income holdings but excludes 1) my equity and debt related to my condo and 2) the amount of savings I have accumulated so far during the year earmarked to pay the tax man. I've decided that doing the analysis in this fashion helps me remain more objective in making financial decisions without being influenced by assets that are needed for shorter-term living/tax expenses.
Keeping this important change in mind, let's continue…
Overall Liquid Net Worth Growth
From 27-December-2012 to the beginning of Jan, 2014, the S&P 500 index increased 28.09%. Pretty awesome by any standard you think about really!
During that time period (January-December 2013), my liquid net worth (excluding condo ownership and unpaid tax savings) increased 31.27%, which seems pretty good since I do not have full equity exposure in my portfolio (only 70% equity – more details below).
With an ~30% increase in the overall market, several important things come to my mind for investors going forward:
Now is NOT the time to get greedy with stocks!

Now is NOT the time to try to "predict" that the market will go down!

Historically, investors are VERY GOOD at being too heavily invested in the stock market at times when the market is

overvalued

and not being invested enough when the market is

undervalued

.
In addition, historically, investors are VERY BAD at predicting the direction of the market.
This cycle of bad decision-making greatly decreases investor returns.
Because of this, it's important to remember to not stray from your target asset allocation balance between equity and fixed income investments.
This ensures that you:

1) Do not shoulder more risk than you can tolerate (if a market downturn occurs) and
2) Do not fall in to the trap of trying to predict the market direction (if the current growth continues).
Condo Equity Growth
I still currently have 19.88% home ownership in my condo, with this accounting for 13% of my real net worth (so net worth subtracting the condo loan – this is different from the net worth figure discussed above).
As I continue to learn more and more about advanced personal finance topics, I have become quite sure about one thing – I am not the biggest fan of aggressively building up as much home equity as is possible. While I am sure that home ownership is a great idea for personal finance success, I don't believe that pre-paying a mortgage far beyond what is required is a very good investment (unless the mortgage loan interest rate is very high).
Why is this? Because the money that you pay over and beyond what is required (even though it is saving a little bit on interest, which is tax-deductible, so not really that much savings) is not gaining you any type of return whatsoever – it is essentially money stuffed under a mattress.
Instead, I have been taking the money I have leftover and maxing out my Roth IRA, then saving an equivalent amount in an after-tax account, and then using any that is then left over to contribute close to the maximum allowed for my Individual Roth 401k account.
Permanent Portfolio Performance Update
In November 2011, I became fascinated/interested enough in Harry Browne's Permanent Portfolio asset allocation strategy in order to give it a small trial run with my own money (less than 1% of my liquid net worth). As such, I've decided (for fun!) to start tracking the performance of my small ETF version of the Permanent Portfolio in order to compare it to how the market is doing.
While holding the Permanent Portfolio from the end of December 2012 to the beginning of January 2014, the Permanent Portfolio decreased in value by 4.88%. During this same time period, the S&P 500 index increased by ~28%. So, looks like it did not perform better than the general equity market during this time period. However, one really cool thing I've noticed about this portfolio is that it is indeed very stable – with it never dropping or gaining more than 1% or so in any given month. Just as Harry Browne predicted, eh?!
In addition, it is also very apparent that the strategy has A LOT of tracking error with the overall market. So, ask yourself whether you think you would be OK missing out on big gains in the stock market like the one over the past year in exchange for more stability before committing significant money to the Permanent Portfolio.
We'll continue to keep an eye on this portfolio in 2014 and beyond. Should be interesting to see what happens!
Making Future Child a Millionaire Update
In December 2013, I researched/published a post about how regular folks can make their current or future children millionaires by saving $1 per day for 23+ years and then letting the money sit and grow until the child retires at age 65.
In this same post, we examined whether an annuity or regular/taxable mutual fund account would be a better home for these savings. What we saw was that a regular mutual fund would yield more savings in the end because of the favorable long term capital gains taxation that you receive.
Anyhow, I decided that I would set one of these accounts up for my future child now since it is so easy to do. Because I didn't want to commit $3000 to fulfill the minimum investment requirements for a Vanguard mutual fund, I decided to put these savings in to a taxable ETF account, containing the following ETF – Vanguard Total World Stock ETF (VT). I choose this ETF because it has a low expense ratio, good exposure to US + international stocks, and most of all, I didn't already own this ETF so I could maintain segregation of this account from my existing ones.
The current balance is $59 (1 share). We'll keep monitoring this one and see how it grows over the years! 🙂
Review of Current Asset Allocation (Excludes Condo and Tax Savings)
Overall Fixed Income / Equity Allocation

Currently, 31% of my net worth is invested in fixed income instruments (cash or bond funds), and 69% is invested in equity.
This is only 1% off from my targets for these categories of 30% (fixed income) and 70% (equity). So, it is still within my +/- 5% allowable band limits.

Equity Allocation

In the equity portion of my portfolio, 71% is invested in US Domestic Equities with the remaining 29% being held in international equities. 
This is within the tolerance banding limits of my equity breakdown targets of 70% and 30%, respectively, for US Domestic and international holdings. So, no action is needed at this time regarding this component of the analysis.
While the overall percentages for these categories look fairly good, a detailed look (table/listing below) at the allocation breakdown reveals the real story and provides for better analysis of the current state.
Remember: In order to maximize the benefits of your asset allocation strategy, a red flag goes off if your current % allocation in a category is greater than +/- 25% change from the target allocation. This is my trigger that I need to rebalance that aspect of my portfolio.
| | |
| --- | --- |
| % Cash (Target 10%) | 12.40% |
| % Non-Inflation Bond Funds (Target 12%) | 12.56% |
| % TIPS Bonds (Target 8%) | 6.52% |
| % International Equity (Target 10%) | 10.94% |
| % International Emerging Markets (Target 11%) | 8.64% |
| % Domestic Large Cap (Target 7%) | 8.27% |
| % Domestic Small Cap (Target 7%) | 7.61% |
| % Domestic Small Cap Value (Target 13%) | 13.32% |
| % Domestic Large Cap Value (Target 12%) | 12.13% |
| % REIT (Target 10%) | 7.61% |
Analyzing my current asset allocation percentages, it appears that my current asset allocation is aligned with my target levels within the +/- 25% band limits. Thus, no action is needed at this time.
Three-Legged Stool for Retirement Allocation
I added a new financial goal added during the 1st half of 2013 to continue building, optimizing, and balancing a Three-Legged Stool for Retirement.
The idea behind this strategy is to target having a 1/3 split between tax-free, tax-deferred, and taxable accounts by the time you hit retirement in order to have flexible control over your income sources so that you can optimize your tax bracket each year.
Since I am in the 15% tax bracket, I first maxed out my Roth IRA for 2013.  My next move was to contribute an equivalent amount in an after-tax investment account in order to have money that is accessible for needs prior to retirement. Having completed that, I am now working towards maxing out my contributions to a Roth Individual 401k with Vanguard.
Listed below is my current asset location split between the three-legged stool account types:
Tax-Deferred = 33.4%
Taxable = 44.1%
Tax-Free = 22.58%
On one hand, I have been very satisfied with how I have been able to increase my three-legged stool tilt towards tax-free and taxable accounts and away from tax-deferred accounts in 2013, focusing especially on contributing to my Roth IRA and Roth 401k.
However, as you can see by the percentages above, I still have a ways to go to increase my tax-free allocation. This is especially important for me right now since I am in a very low tax bracket in graduate school (but also have fairly limited cash in terms of being able to pay the income tax to convert tax-deferred money to tax-free accounts).
My Next Moves For The 1H2014 Time Frame
2014 is going to be a big/busy/involved year for me financially, emotionally, and intellectually. Because of this, it's tough to fit in all of my next financial moves in to one small section of a post. However, just off the top of my head, I need to get started with the following things:
Begin fundraising for the 2014 Tour de Vine National MS Society event.
Send out 1099-MISC for blog contractors by Jan 31st, 2014.
Use my 1% home value home maintenance fund to fix various small things that are broken around my condo after 3 years of use. 

These things include a closet door off the hinges, the light-switch in the bathroom not working all the time, the towel rack in the bathroom needing to be re-attached, and some pipes under the sink that need to be re-caulked. Once I get these things repaired, I will then need to replenish the depleted funds in the home maintenance account.

Finish contributing to an Individual Roth 401k Account with Vanguard by the April tax deadline (maximum amount, taking Roth IRA contributions and deductible portion of self-employment tax in to consideration).
After finish contributing to Roth 401k for 2013 tax year, begin contributing to Roth IRA for 2014 tax year.
Reconcile / finalize business income and expenses for 2013, print out records of all transactions, start getting together information for 2013 tax return.
I will also need to process the $1500 I have already saved up for a personal donation in support of my ride.
Wish List
At some point, purchase the Vanguard Total Stock Mkt Idx (MUTF:VTSMX) to replace S&P 500 index fund, whenever more money is needed to increase my domestic large cap asset class holdings. This gives better, broader diversification to the US stock market.

I finally was able to exchange my 2 – S&P500 Vanguard index funds for the total stock market fund above during the last week of December. Great success!
How about you all? How did you progress with your net worth in the July-December 2013 time-frame? What are your thoughts about the strength of the market right now? Do you think it's getting too overvalued? 
What financial challenges are you currently facing?

Share your experiences by commenting below!