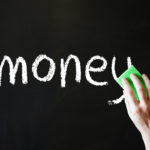 The following is a guest post. Enjoy! 
Everyone likes to enjoy themselves on their holidays. But unfortunately, many people end up spending more than they actually have in pursuit of these good times. If you're struggling to pay off your holiday debts, and need a little help getting back on track, read on. Here are 5 tips for paying off those debts ASAP.
1. Consolidate those debts.
Trying to keep track of multiple debts is not only a headache, but could be costing you more in monthly repayments. If you're struggling to keep account of looming multiple debts, consolidate your debts into the one payment. Doing this will more easily allow you to keep track of your debt repayment progress, and with competitive debt consolidator interest rates, it may also save you a lot of money.
2. Talk to your credit card companies.
It never hurts to contact your credit card company directly, and explain your financial situation if you're struggling to make ends meet and pay off your debt. Many companies may turn a compassionate ear to your tricky situation and may just lower your interest rate, or waive late penalty fees. A little help here can really help you get back on track to a better financial future.
3. Create a budget, and stick to it.
If you find yourself in an unfavorable financial situation, and are finding it difficult getting on top of your debts, it's time to sit down and take stock of where you are (financially), and where you need to go (a place of being debt free). Creating a budget and sticking to it can help you get out of this financial quagmire of sorts. Of course, once the budget is created you'll need to stick to it almost religiously to pull yourself back into a better financial standing. It helps to tell someone about your budget and get them to keep an eye on you. This social accountability can help you stay on track.
4. Sell whatever you no longer need.
If you're like most people, you'll have valuable items just collecting dust around the home. Why not gather these items up, and sell them for cold, hard cash (which you can then put towards paying off your debt)? Trying using online auction websites like Ebay.com, services such as the Trading Post and local classifieds, or the old fashioned garage sale. Not only will selling little used items help you pay off your looming debt(s), but it will also free up more space around the home.
5. Make more than the minimum repayment.
By only paying off the minimum payment each month, you'll be doing precious little to reduce your debt(s). In fact, this way, all you'll be doing is paying off the interest, without paying off your actual debt. And this will keep you in debt for some time to come. That's why it's important you pay as much as possible on your debt as soon as you can to quickly get back into the black.
Getting out of debt can be a struggle at times. Between making ends meet, paying off bills, and generally living your life, setting aside extra funds to pay off looming debts can be difficult indeed. Try putting the above into practice the next time you find yourself in debt, and hopefully you'll be back in the clear in no time at all.
***Photo courtesy of http://www.flickr.com/photos/59937401@N07/7214443324/sizes/l/