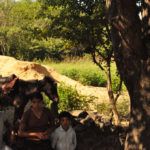 The following is a post by MPFJ staff writer, Kevin Mercadante, who is a professional personal finance blogger, and the owner of his own personal finance blog, OutOfYourRut.com. He has backgrounds in both accounting and the mortgage industry.
If you haven't heard of international micro lenders, you're in good company.
The majority of Americans haven't, and for good reason. Micro lending has it's origins in poor and developing countries, and has only surfaced in the US in the past few years. The concept has been brought into the US by people who, unable to get traditional bank loans, must rely on alternate sources to get credit. This development has particular meaning for upstart entrepreneurs, who are the target market of micro lending.
What is a Micro Lender?
Micro lending started in Third World countries precisely because bank loans and other sources of traditional credit were never available in those regions. The practice is forming into an identifiable industry only in recent decades. Early on, it was a decentralized form of lending, often done at a very local level. Today, there several hundred micro-lenders worldwide, and they are now moving from Third World and developing countries into wealthier places such as the United States.
Given the traditional markets that they serve, the typical loan size is just a few hundred dollars. But in Third World regions, that represents the type of capital that will enable a would-be entrepreneur to build a successful business. Here in the US, the average micro-loan size is in the range $12,000.
Micro-lenders are typically nonprofit organizations, established for the primary purpose of enabling the lowest income groups to make the transition from poverty into entrepreneurship. In many areas of the world, there are simply no jobs, and the only way out of poverty is starting a business. Micro lenders have developed in order to facilitate this process.
Micro lending in the US
The operation of micro lending organizations in the United States is more complicated. Banks are the traditional lenders, and have built a battery of commonly accepted lending guidelines. Most people in the US are able to qualify for loans from banks, or at least have revolving credit lines available to tap for relatively small amounts of credit.
But just as it does in the Third World and developing countries, micro lending exists to serve those who do not have access to credit.
And though a few hundred dollars doesn't go very far in the US, a loan of just a few thousand dollars is often all that is needed to launch an upstart business. This is particularly true today, since most businesses are either service related, or launched online where fixed costs are lower than with a typical bricks-and-mortar business.
Banks have avoided servicing this clientele, because of their preference for making much larger loans. The cost associated with a bank loan of just $5,000 or $10,000 make profitability problematic. However, since banks often want to reach out to the lower income market as a way of building future clientele, they sometimes partner with micro lenders as a way of beginning those relationships. In addition, many banks are participating with micro-lenders as a way of fulfilling their obligations under the federally enacted Community Reinvestment Act, which requires lenders to actively participate in lower-income neighborhoods.
As you might imagine, micro lending represents a very small percentage of total lending that occurs in the United States. However, micro lending is a relatively recent phenomenon in the US, but it has been growing steadily, and is expected to double the next decade or so.
Here is just a small sampling of the hundreds of micro lenders that currently allow investors from the US to invest in international micro loan.
Kiva
Kiva; operates with the mantra of Empower people around the world with a $25 loan. That is the minimum loan amount, but the average loan is $414 and they've made them to more than 1 million people.
Kiva is a non-profit micro lender that started in 2005. It operates in 73 countries and has over $500 million in outstanding loans. The organization reports a repayment rate of nearly 99%, which is common in the industry.
United Prosperity
United Prosperity is a very small micro lender, providing just $280,000 in loans to 1,300 families, which works out to be just over $200 per loan.
The organization works a little like Lending Club, in that it solicits capital from supporters who put up the money that's lent out, except that profit isn't the motive – philanthropy is. The majority of money put up by supporters is returned through loan repayments, and the supporter has the option to remove his or her money from the program, or recycle it back for future loans.
Accion
Founded in 1961 in Venezuela, Accion is one of the oldest and largest international micro lenders in the world. The organization came to the US in 1991, and is now the largest micro lender in the country, making loans of $305 million to 26,500 borrowers. That works out to an average loan size of about $12,000 – a more credible amount for a high cost country like the US. They are active in more than a dozen states.
They will make loans in the US in amounts ranging from $500 to $50,000, and their site not only asks some general credit related questions, but also makes clear that they will run a credit report on you. One of the questions is "do you have a credit score of over 525" and while they don't explicitly say so, the implication is that this is something of a threshold. So if you're credit is really bad, you may not have much luck with them.
Count Me In
Count Me In started in 1999 and lends specifically to women, primarily for business purposes. Their partners include well known organizations, such as Capital One and Sam's Club. Founder and President Nell Merlino is an international expert and advocate for women's leadership, business growth and empowerment, and the creator of Take Our Daughters to Work Day.
The organization provides business assessment, coaching, peer groups, expert advice, and financing. Thought the organization's website doesn't disclose it, Bankrate reports Count On Me will make fixed rate loans from $500 to $10,000 at two points above prime, and terms ranging from 12 to 84 months.
How about you all? Have you ever worked with a micro lender? How was the experience?
Share your experiences by commenting below! 
***Photo courtesy of http://www.flickr.com/photos/iamagenious/3177371445/sizes/l/