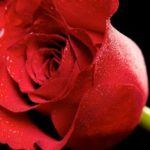 The following post is by MPFJ staff writer, Shondell of Call Me What You Want, Even Cheap. She blogs about her recent car loan and mortgage pay off and a whole bunch more. Check out her blog right here.
Valentine's Day is for giving your sweetheart beautiful gifts in order to win her heart or to show how much you care.
A gift given on this day should be such that it touches your significant others heart and makes her think fondly of it until the next V-Day. Sadly, some men are not the greatest at giving gifts and may need some assistance on what not to buy their partner.
Here are some of the worst Valentine's Day gift ideas:
Lingerie

: Giving lingerie in the early days of dating is like extending a direct invitation to you know what….. It would probably be a great idea if you are already a couple and deeply in love, but a woman you just started dating may find it insulting. Depending on her personality, she might just ignore it and never call you again, which would be quite sad if you really liked her.
Chocolates

: If your partner is not a chocolate lover, and or if she's on a diet, then chocolates are a definite no, no. So ignore the commercials about chocolates being great Valentine's Day gifts, it will only work if she really likes chocolates, so be sure to know this before you decide to buy any.
Fifty Shades of Grey, the novel

: There may be a lot of buzz on the internet about the erotic novel "Fifty Shades of Grey" and it may have become a bestseller, but that doesn't mean women like to see themselves in the same role as the masochistic Anastasia Steele. Giving the novel as a gift on Valentine's Day is like making an open invitation to her to play the role of Anastasia with you as the sadistic Christian Grey. No thinking woman would appreciate this gift.
Diamond ring

: Unless your sweetheart is already married to you, giving a diamond ring to her is a bad idea. If she is deeply in love with you, she might think it's as a proposal and if it is not, then it would be very awkward for the both of you. If she is not in love with you or has no intention of getting hitched with you, then it might simply drive her away. With that one diamond ring you could hurt her feelings or cause her to end the relationship.
Plastic roses

: A bouquet of roses is fine for Valentine's Day. But never make the mistake of giving plastic roses. Sure, they look beautiful, but they may send a negative message. She might think that you have a cold and insensitive heart and toss it in the trash. It also sends a message that you are extremely cheap, so if you don't want her to view you as being cheap, get the real ones!
Deodorant

: This one is obvious, and although your intentions may be in the right place, it just sends the wrong message. Imagine getting deodorant from anyone you know. Maybe if it was packaged with body wash, soap, and perfume it wouldn't be as bad, but let's be honest if someone gave me deodorant, I would definitely be offended.
Tools: Have you ever gotten a gift that your significant other wanted for themselves, and instead of just buying it for themselves, they purchased it for you, knowing full well that they will be enjoying it and not you? This happened to someone I know. She got an electric saw! I laughed when she told me, and said he might as well have not gotten you anything. Don't get me wrong, a gift is a gift, and we should all be grateful, but if your wife/girlfriend has never used a hammer, chances are she won't enjoy a tool.
A Gym Membership:

This one could go either way, but to avoid an argument, I would not recommend this as a gift. The first thing that may go through your partners head is "Is he trying to tell me I need to lose weight?" Especially if there was never a conversation about joining a gym, and then all of sudden BAM! A gym membership.
How about  you all? What's the worst Valentine's Day gift you've gotten?
Share your experiences by commenting below! 
***Photo by Justin Lucarelli