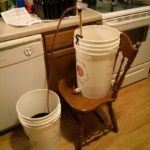 The following post is by MPFJ staff writer, Grayson Bell. Grayson, who runs the finance blog Debt Roundup, is a fan of personal finance, brewing beer, and working on cars.
Having a hobby is an important part of life. As schedules and days get jampacked with activities, you should remember to take time for yourself every once in a while. I realize this could be hard to do, but it really does do wonders for your mindset. Hobbies are a great way to break away from the time crunch and enjoy life a little more. Just don't overdo it and spend too much time on your hobbies, as that can become unproductive.
Though hobbies allow you to break away from the daily grind, they can also cost money. There are a handful of great hobbies which don't cost any or very little money, such as reading or hiking. No matter your favorite hobby, you might have to part ways with some of your hard earned money to enjoy them. This begs the question "how much are you willing to spend on a hobby?"
The Hobby Breakdown
I have had quite a few hobbies over the years. Some were inexpensive and others cost me a pretty penny. After my son was born, I decided to focus my attention on the hobbies that gave me the most enjoyment. Here are my three favorite hobbies that I still partake in today.
Playing Hockey
I have been a hockey player for close to 15 years. I started playing after I realized that soccer wasn't keeping my interest any longer. Hockey is a sport that I love and follow. I have played both ice and roller hockey for different leagues and teams across my home state. It has really been an enjoyable experience and continues to this day.
I currently play hockey in an adult league almost every weekend. I have been in the league for 5 years and I really enjoy it. The fees to play are relatively low at $60 per season. I have all the required equipment and don't have to buy any new gear each season. The $60 is well spent in my opinion as I get a high level of enjoyment out of playing, interacting with other players, and getting the exercise.
Brewing Beer
Brewing beer is an awesome hobby, but it can be expensive. I have written about my fascination with brewing beer and why I do it. When I talk with others that have thought about it, I can usually get them to try it out. Any hobby that allows you to create something from scratch and enjoy it later is a winner in my book.
The best part about brewing beer is the networking. Well, that, plus drinking the beer! The home brewing scene is large in my state. I have met and interacted with many dedicated homebrewers. The passion and drive of these individuals is what motivates me to brew the best beer I can. Not only have I gained friends, but experience as well.
The big downside to brewing your own beer is cost. It can be expensive to get started brewing beer. There are kits at some stores that can get you started, but they tend to have a weak flavor profile. If I am going to take a month to create a drink, then I want a full bodied taste. It cost me about $120 to get started with my first batch. Each consecutive batch costs me about $30 for 40 finished beers. These costs all depend on the beer style and ingredients involved.
Working on Jeeps
My passion for mechanics has grown strong over the years. I learned to work on cars from my brother, who has a great skill with most machines. Once I got out of college, I decided to start working on cars to not only to increase my knowledge, but also pursue an interest. It was the "two birds with one stone" type of scenario.
In the past 5 years, I have had three Jeep Wranglers at my disposal. I bought two from Craigslist and another from my brother. The Craigslist Jeeps were bought, fixed up, then sold for a profit later down the road. This wasn't a business for me, but more of a challenge to see if I can fix them. One Jeep came to me completely dead. I bought it for a low price, which made me feel like I stole it. The price was ridiculously low. The reason was the owner had no idea what was wrong with it and didn't have the funds to fix it.
I swooped in, bought it, and two weeks later it was purring like a cat. Yes, the two weeks in between were long and tiring for me, but they were also rewarding. I ended up rewiring the entire Jeep, but the end result was quite fulfilling. I paid cash for two Jeeps and financed another one as an experiment, which was paid off in less than four months. I still own one today and plan on keeping it for some time. My total between three Jeeps is close to $15,000.
My Reasoning
Many ask me why I spend so much on my hobbies. My simple answer is that I feel the money is well spent. My return on investment is high. If you love investing or business, then you know that ROI accounts for something. I calculate the ROI on hobbies by measuring my happiness. You typically won't get money back with your hobbies, but they can make you happy. That is how you can measure it. I also look at what my hobbies can teach me. I have learned a valuable skill with working on cars. I can use that skill anywhere. The other two just bring me joy and that is all I need after a rough day. An escape from a stressful world can be immeasurable.
OK, now you know how much I spend on my hobbies. What about you? How much are you willing to spend on a hobby or hobbies?
***Photo courtesy of http://cdn1.debtroundup.com/wp-content/uploads/2014/02/brewing-beer.jpg