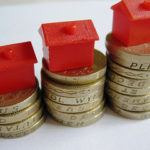 The following is a post by MPFJ staff writer, Kevin Mercadante, who is a professional personal finance blogger, and the owner of his own personal finance blog, OutOfYourRut.com. He has backgrounds in both accounting and the mortgage industry.
Back in January The Motley Fool did one of those five hottest real estate market lists that media outlets like to run. You don't need click through to the link, here's the list – it's based on projected price gains for 2014:
Vallejo, Calif. — 23.9%
Stockton, Calif. — 22.7%
Merced, Calif. — 21.4%
Modesto, Calif. — 21%
Yuba City, Calif. — Projected gains of 20.3% in 2014
Orlando, Fla. — 10.1% (The hottest market outside of California)
I'm of the opinion that most of these highest this, lowest that, worst this lists are more interesting than useful. After all, though the top five on the list are all expected to see price gains of more than 20%, it hardly matters to the rest of us unless we're in those high flying markets.
More relevant is what's happening in your own area. Over the past two or three years, the real estate market has been a mixed bag. Many areas have done little more than stabilize (at reduced levels) since the real estate collapse, and a few have even continued to decline. Others have seen modest price recoveries, but not back to their former peaks.
The hottest housing markets, it seems, are taking place in what were some of the worst hit markets during the price crash. Notice that all of the top areas are small market cities in California? They all got clobbered during the crash (Stockton in particular). The strongest market outside California is Orlando, another hard hit market. In fact, California and Florida in general were at the epicenter of the meltdown. After taking such heavy price declines, they're natural candidates for impressive rebounds – though none have fully recovered their peak market prices.
Let's forget about the five hottest markets, and zero in on the housing market where you live. Would you say your local market is booming, treading water – or somewhere in between?
How far did prices fall after the market peak in 2006?
A common characteristic of each of the markets on the list is that prices fell by at least 50% from the market peak in 2006. This at least partially explains the spectacular rebounds – there's simply more room to go up.
Not all markets fared as badly as those in California or Florida. Some experienced only modest price declines during the collapse. How bad did prices get during the real estate price collapse in your market? Anything close to a 50% decline?
How has price appreciation been in your market in recent years?
If you bought your house after the price collapse, say around 2009 or 2010, any price appreciation since has improved your net worth. But if you bought (or did a cash out refinance) around the top of the market, in 2006 or 2007, the value of your home may not have fully recovered to its peak levels. And depending upon where you live, you might still be "underwater" on your mortgage.
How is the situation in your local housing market? Have you been seeing steady price appreciation in the past two or three years?
How does your current value compare to 2006 or when you bought your home?
It's fair to say that rising house prices over the past few years signal a recovery in the housing market. However for many people, full recovery won't be considered until prices return to pre-crash peaks.
Has the market in your area returned to the price levels of 2006? If not, about how much of the price decline has been recovered since? Or do you live in an area that has more than recovered to 2006 levels?
How quickly do you think you could you sell your home?
It's possible that we could focus all attention on price gains as a barometer of the strength of the local market. But just as important is how quickly you could sell your home if you need to.
To a large degree, house price appreciation has been driven by the lowest mortgage rates in history. The lower mortgage rates are, the more house people can afford to buy based on their incomes. That is more a function of price level, rather than on how quickly a house can be sold in a given market.
How long does it take to sell a house in your area, and how much does price level affect how quickly that can happen? Within the same market, there can be a boom at one price range, and a bust at another.
I can tell you that where I live, house prices have recovered somewhat, but they're doing so on very low sales volume. I live in a neighborhood with 66 houses, and not a single one of them is up for sale. In fact, only one has sold in the past 12 months. There aren't nearly as many houses for sale in the entire area as there were before the crash.
If you had to sell your house quickly, how long would it take based on market activity in your area?
Do you have enough equity in your home to purchase a new one?
This may be the most telling indicator of a housing recovery. What has hurt the housing market in the past few years has been the fact that current homeowners don't have enough equity to be able to trade up to a higher-priced house. I suspect that factor is having a material effect on low sales volume in my area.
What is your personal situation? Do you have enough equity in your home right now to enable you to come up with the down payment on a trade up house?
We can look at national or regional statistics all we want, but they may not tell us the true state of the housing market in our own areas. Hopefully, the answers to the questions above will provide a better picture as to what's really going on.
Feel free to offer your input on any or all of the questions above as they relate to your own market.
***Photo courtesy of http://www.flickr.com/photos/59937401@N07/5474453551/sizes/n/