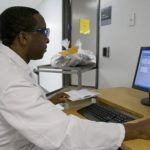 The following post is by MPFJ staff writer, Melissa Batai.  Melissa is a freelance writer who covers topics ranging from personal finance to business to organics to food.  She blogs at Mom's Plans where she shares her family's journey to healthier living and paying down debt.
If you read personal finance blogs, you've likely heard many of the bloggers urge you to create a side gig as a way to generate extra money to pay down debt, create an emergency fund, and save for retirement.  Besides bringing in extra money, a side gig can be a great way to express yourself.   You may be able to do something creative that you're not able to do at your full-time job.
However, make no mistake that having a side gig is a lot of work.  You likely will get exhausted, especially if your side gig grows and you're working more hours than you planned.  Yet, whether you plan to keep your side gig as a part-time job or to eventually grow it enough that you can leave your full-time job, there are strategies you can use now to help you manage wearing two hats and working 50 to 70 hours a week.
My Side Gig Experience
I quit my full-time job three years ago to stay home and care for my three children.  At the time, I had two children under 3 and another in elementary school.  The plan was that once all the kids were in preschool/school, my side gig of freelance writing and virtual assistant work would become my full-time job.  Only life often has a way of going differently than planned.
This year, I started homeschooling the kids.  Honestly, I had no idea how much time homeschooling three kids would take.  Most days we're working on school from about 8:30 a.m. to 2 or 3 p.m. every day.  It truly is like a full-time job–without pay.  In the evenings and weekends, I work at my side gig.  Most of the tips that follow are from my own experience as I learn to juggle working 20 to 30 hours a week at my side gig with full-time homeschooling.
Know When You're Most Productive
We all have times when we're most productive.  Some people do their best work early in the morning before the stress of the day has had a chance to wear on them.  Others work best in the evenings or late at night.  What time are you most productive?
Know this, and you can make juggling your side gig with the rest of your life much easier.  I'm not an early morning person.  I tried several times to get up around 5 a.m. to get a post or two written before my kids wake up, but that didn't happen.  Instead, I stared bleary-eyed at the screen and perhaps got half a post done.  What I did get done was not of the quality I preferred.
Now, I set aside work time from 7 to 9:30 p.m.  During that time, I have clear thoughts and the posts just flow.  After 9:30, I'm generally too tired, so I switch to easier tasks like doing SEO work for my own blog or commenting on social media.
Chances are your side gig requires some tasks that require your concentration and other tasks that you can do when you're not necessarily on top of your game (like my SEO work).  Save the lighter work for when you're getting tired.
Make a Schedule and Stick to It
Some people function by simply attacking their work without a plan, but that isn't true for the majority of us.  Instead, we need a schedule to keep us on track.
We all have the same amount of time available to us at any given time.  According to Tony Schwartz of the Harvard Business Review, we need to make our routine, our tasks, automatic, so we don't have to take energy to remember everything we have to do.  Schwartz says he trains his clients who are trying to get more done in their day to create rituals–"highly specific behaviors, done at precise times, so they eventually become automatic and no longer require conscious will or discipline" (Harvard Business Review).
Schwartz has used this tactic himself, stating, "Over the past decade, I've built a series of rituals into my everyday life, in order to assure that I get to the things that are most important to me–and that I don't get derailed by the endlessly alluring trivia of everyday life" (Harvard Business Review).
Utilize a To Do List
If I don't have a to do list, I tend to peter away my time.  I hop from task to task without getting much done.
Now, every night before I go to bed, I make a list of everything I need to do for my side gig the next day.  I may not get to all of it, but I usually accomplish the majority of tasks.  The to do list works as a map for me to help me manage my time.
When I'm in the midst of working, if I get an important e-mail or need to note something in my calendar, I don't take the time to do it right that moment.  Instead, I add it to my to do list and get back to my work.  Then, when I'm tired, I can add items to my calendar.
Limit Social Media Time
Is it just me, or can you find yourself wasting an hour or two perusing Facebook, Twitter, and Pinterest?  While these social media channels can be a great way to learn new things and connect with others, they can also be supreme time wasters.
I found that I was spending way too much time on social media.  Now, I work for 30 minutes without distractions and then reward myself with a 5 to 10 minute break, often to peruse social media.  When my time's up, I start another 30 minute concentrated work cycle before I get another 5 minute break.  By limiting my social media time, I found I could get a lot more done during my side gig hours.
Give Yourself Down Time
If you're working a full-time job (or caring for your kids full-time) plus running a side gig, burn out is a real possibility.  One of the best ways to avoid burnout is to give yourself down time.
I used to try to work every week night and then for most of the day on Saturday and Sunday.  I found that Saturday was not usually a productive day because I was tired of working endlessly.  Rather than sacrificing my Saturday, I started giving myself Friday night completely off.  I read a book, I watch a movie with my husband. . .Friday night is my night for relaxing.  By doing this, I find that both Saturday and Sunday can be productive because I've had a rest.
Another thing I do is to stop work by 9:30 p.m. so I have an hour or so to relax before I go to bed.  If I try to work right until bedtime, I have trouble falling asleep.
Make sure to build some margin in your life.  You likely have a side gig because you want to improve your financial life.  Make sure in the process of doing so that you don't neglect your own needs as well as your family's needs.  Take some time to relax, exercise, prepare healthy foods, and spend time with your family and friends.  You'll be fresh and ready to work hard again if you take a break regularly.
How about you all? Are you working full-time and juggling a side gig?  If so, what tips would you add to this list?  What's your best advice for juggling both responsibilities?
Share your experiences by commenting below!
***Photo courtesy of http://www.idpinthat.com/edit/?url=http://farm5.staticflickr.com/4023/45268661