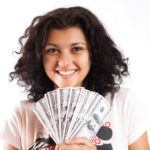 The following post is by MPFJ staff writer, Melissa Batai.  Melissa is a freelance writer who covers topics ranging from personal finance to business to organics to food.  She blogs at Mom's Plans where she shares her family's journey to healthier living and paying down debt.
The worst job I ever had was when I was 16 and worked at McDonald's.  One manager was only 19, and he routinely became super stressed.  (Think Bridezilla of McDonald's.)  I was often booked double shifts on the weekend, working from 5 a.m. until 8 or 9 at night.
I did make money,  but I didn't learn anything.  Every task a worker had to do was carefully orchestrated and scripted by McDonald's, even to the way the condiments were to be placed on the burger.
My son is going on 10 now, so he won't be getting a job anytime soon, but when he does, I don't want him to get a job working at a restaurant or fast food joint.  Instead, I want him to get a job that will teach him skills and increase his chances of making a livable income when he graduates. 
If you're a parent of a teenager who wants to work a summer job this year, encourage them to avoid the typical teenage jobs and instead find one that will help them succeed later in life.
Let Them Help in Your Business
If you own a business, consider letting your child work for you.  (Assuming you and your child get along and can work well together.)
I recently listened to a speaker who owns a company teaching parents and children how to develop better relationships.  He goes around the country speaking, and he also has informational CDs that he sells on his website.  Starting when his son, Casey, was 14, Casey had the job of receiving the shipments of CDs, unpacking, and inventorying them.  When he was a bit older, he started traveling with his father.  Now that he's 20, he regularly goes on stage with his dad and also presents.
Not only is he helping his father and earning money that way, but he's learning so many skills that will suit him in any job he pursues–business management, public speaking, etc.  Who knows, he may one day take over the business from his father.
Likewise, Dave Ramsey is grooming one of his daughters, Rachel Cruze, to take over part of his business when he retires.
Of course, you don't have to have a business that makes millions of dollars or requires you to travel throughout the United States to have your child help you.  I'm a freelance writer and virtual assistant as well as a blogger.  When my son is old enough, if he has an interest, he could learn how to keep the books for me (since my bookkeeping is relatively simple) or he could learn how to do the behind-the-scenes work on my blog.  Even having him go through my many e-mails I receive every day and deleting the spam or non-important messages would be a great help.
If you have a business, there is likely a task your child could help you with, if you're open to it.
Let Them Create Their Own Business
As parents, I think one of the best things we can do is teach our children how to have an entrepreneurial spirit.  Before the age of regular fast food and restaurant visits which spawned so many mindless fast food jobs, kids used to get their own paper route, or babysit, or mow lawns.
While finding a paper route now might be hard, teens could certainly babysit or offer lawn maintenance when they're off for the summer.
When I attended a community college, one young man in my class had started cutting neighbors' lawns when he was 14.  His business grew so much that by the time he was 19 and in class with me, he was working full-time, owned a business truck and equipment, and had two part-time employees under him.  This gig could have easily turned into his career.
Of course, teens have many options available to them beyond the traditional teen entrepreneur jobs.  If your teen is skilled on the computer, he could land a job as a programmer, website developer, blogger–the list goes on and on.
Many of these jobs offer lucrative pay, and with a bit of intuition, skill, and training, your child could make a nice income this summer while learning entrepreneurial and personal skills.
Even better, many of these jobs that teens create for themselves are mobile.  The 14 year old who starts an Etsy business can easily move that growing business with her when she goes away to college.  Rather than working in the college cafeteria, she can continue to grow her business and make a good side income to help pay her way in college.
How to Get Your Child Started on an Entrepreneurial Job Path
If you and your child would like to avoid low paying, low skill developing restaurant and retail jobs, there are some steps you can take to find the best job for your child:
1.  Determine what your child likes to do and what interests her.  Perhaps have her fill out a list of things she likes to do and then see what jobs she could create that are related to her interests.  You may even have her take a personality test to see what areas she is strongest in.  Is she a people-person extrovert, or is she an introvert who works better in solitude, for example.
2.  Have him take courses, if necessary.  If your child wants to create a computer programming job, maybe he first needs to take a course or two.  Or, if he already has an idea for a business based on a skill he has, he may want to learn more about running a business.  (This can often be done entirely online.  For instance, the Small Business Association offers a 41 minute online course, "Young Entrepreneurs:  An Essential Guide to Starting Your Own Business."
3.  Launch the idea, and don't be afraid of failure.  Your teen may worry about failure, which is natural.  As long as she isn't investing a great deal of money, let her understand that failure happens.  You might remind her of how many times famous people like Abraham Lincoln and Thomas Edison failed before they obtained success.
If your child fails, that may just be because she hasn't hit upon the right business idea yet or because her business model needed to be tweaked.
4.  Grow the business slowly.  Many adults fail at business because they try to grow their business too quickly and spend too much money.  Encourage your child to grow his business slowly and to stay out of debt.  For instance, if he is starting a lawn mowing service, let him "rent" your mower and pay a small fee until he's saved enough money from his jobs to buy his own equipment.
Most teens are out of school for the summer now and have time on their hands.  Rather than encouraging them to get jobs at the local mall or restaurants, where they will likely learn and earn very little, encourage them to develop their own jobs.
Learning to develop their own jobs and find a need in the community that they can fill is an invaluable skill, which will serve them well throughout their career lifetimes.   Plus, the real world skills they learn working for themselves can be used for the rest of their lives.
How about you all? When you were a teen, did you work a traditional job as I did, or did you create your own entrepreneurial job?  What will you encourage your children to do?
Share your experiences by commenting below! 
***Photo courtesy of https://www.flickr.com/photos/76657755@N04/