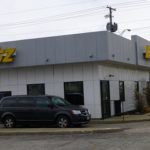 The following is a post by MPFJ staff writer, Kevin Mercadante, who is a professional personal finance blogger, and the owner of his own personal finance blog, OutOfYourRut.com. He has backgrounds in both accounting and the mortgage industry.
Most people generally assume that you need a credit card if you plan to rent a car from a car rental company. While it's typically easier to get a rental with a credit card, it turns out that it's not an absolute requirement.
Since methods of payment have become more diverse in recent years, car rental companies have responded by being more flexible in the methods of payment they will accept.
Acceptable Forms of Payment – Apart From Credit Cards
In addition to credit cards, there are at least three other forms of payment that are accepted by car rental companies, some more common than others.
Debit cards – Debit cards are in common use, and widely accepted by car rental companies. Typically, if you use a debit card to rent a car, the car rental company will run a credit check on you, as well as imposing a deposit requirement – generally $100 to $300 – which will be reserved on your debit card until you return the car and settle the bill. However, car rental companies are increasingly imposing the same restrictions for people who use traditional credit cards to rent their cars. The difference between renting a car with a credit card or a debit card is becoming increasingly small.
Cash – This payment method comes as a surprise to most consumers, not the least of which since car rental companies don't advertise their willingness to accept cash. But several car rental companies actually do, though the terms under which they will vary widely from one company to another – or even from one rental office to another within the same company.
Prepaid debit or gift cards – Some companies will accept these as a form of payment at the end of your rental, but they cannot be used to reserve your rental, or as upfront payment at the time of actual rental. Typically, you'll need a credit card or debit card for both credit verification and upfront rental authorization, but the rental company will accept your prepaid debit or gift card as final payment when you return the car.
The limitation on both prepaid debit and gift cards is that each is for a fixed amount. There is no room on these cards for a car rental company to pursue additional compensation in the event that you retain the car beyond the agreed upon rental period, or return it in less than perfect condition.
Now that we've established acceptable payment methods beyond credit cards, let's take a look at three major car rental companies and their individual policies in regard to the acceptance of cash in particular (since all accept debit cards, but only very limited use of prepaid debit or gift cards).
Hertz
Hertz has the most accommodating policy in regard to acceptance of cash for a car rental. You can even use cash for the upfront rental, however you must first obtain a Hertz Cash Deposit ID Card. Since cash is problematic for a car rental company (no paper trail to identify you), they use the ID card to overcome that issue.
It order to be eligible to obtain the ID card, you must be at least 18 years old and pay a $15 nonrefundable processing fee.
IMPORTANT: The application for the Hertz Cash Deposit ID Card will take at least 30 days. For this reason, you will not be able to show up at one of their stores and rent a vehicle immediately. If you plan to pay for your rental with cash, you will need to complete your application and have it ready to go before you need to rent a car.
Enterprise
Enterprise has its own procedure for cash paying customers. They call it the Cash Qualification Process, and unlike the Hertz Cash Deposit ID Card – which is good for a specific length of time – the Enterprise version must be done each and every time you want to pay cash for your car rental.
In order to qualify, you must provide the following:
Two current utility bills
Most recent paycheck stub
Driver's license issued from the rental state (you'd do well to presume that this provision prohibits paying cash if you are renting a car outside of your home state)
A minimum deposit plus the entire cost of the rental at the time of pickup (Deposit amounts vary by location from $100 to $300)
Proof of insurance
Personal reference (no specifics are given on the types of references that are acceptable)
If the amount of cash that you have paid exceeds the final cost of the rental, you will be credited back to your account within 15 business days.
IMPORTANT: The company website warns that not all locations will accept cash payments even if you qualify under the Cash Qualification Process. If you plan to pay cash for your car rental with Enterprise, you need to check with the specific location where the transaction will take place, to make sure that they are willing to accept cash.
Avis
Avis is the least cash-friendly car rental company. They will accept cash as full payment upon the return of your vehicle, however in order to reserve or rent a vehicle upfront, you must have either a credit card or a debit card.
The only place on the Avis website that clearly indicates the acceptance of cash – on this very limited basis – is the FAQs page, and you must enter "Requirements for renting", then "Forms of payment" to find the policy at that.
At any car rental company, and especially if you intend to pay with cash, you should check the company's website, or call their 800 number, to get the specifics. Not only does each company have its own requirements for the acceptance of cash (or any other payment method), but they may not accept that at all locations, and company policies do change from time to time.
A credit card is always the best way to rent a car, but it's also nice to know that there other options if you need them.
How about you all? Have you ever used a form of payment other than a credit card to pay for a rental car? Why or why not?
Share your experiences by commenting below! 
***Photo courtesy of https://www.flickr.com/photos/fanofretail/8615633564/sizes/n/