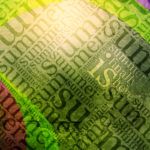 This is a post by MPFJ staff writer, Jeff. Jeff writes about Sustainable living and finances at his website, Sustainable Life Blog and chronicles his (semi successful) journey to earn money online at onlinesideincome.com. Jeff enjoys spending time with his wife and dreaming about financial independence.
I am so glad it's finally summer – it is my favorite time of year.
The weather where I live (Wyoming) is perfect – always sunny and not too hot. There is so much daylight to take advantage of, and I just cant help but feel energized every day when I wake up. Summer is a great time to have some fun and enjoy life, but summer is also a great time for one of my other favorite things – saving money.
The first thing that summer helps me save on is entertainment. Every Friday night in my town, there is a free concert, which typically lasts from 6-8 pm. My wife and I go down there, meet and chat with our friends, enjoy some live music and relax after a long week in the dwindling daylight and company of great people. Even though these acts are not big names, they do play enjoyable music, and both my wife and I like the time to catch up with friends that we don't get to see much during the week. If we were to arrange something like this when the weather is not nice, there would no doubt be a cost associated with it (even a small one) due to travel, finding an activity, bringing food to a dinner, etc etc. These concerts are a great free way to hang out and enjoy all that the summer has to offer. You don't need to go to an "organized" activity to enjoy the nice weather outside though. Consider taking a walk through your neighborhood at night or head over to a local park with your family and enjoy!
One of the next things that I love about summer is riding my bike. I am a pretty die-hard commuter and very against driving (I have not driven to work in 3+ years), but the summer time allows for me to ride my bike to more places than just work. I can ride it to the hardware store or to go pick up groceries, and I don't have to worry because it's almost always very nice out and riding my bike isn't as much of a chore during the summer as it is when the weather is mediocre or downright poor. The best part about this is that I'm not the only one in town who feels this way, so I see a lot more bikers during the summer when the weather is nice than I do when the weather is not nearly as good – it makes biking much more fun!
My most favorite thing about the summer time though is that I can finally hang my laundry out to dry with out it freezing solid! I love to dry my clothes outside because they come in all dry and they smell so fresh! Hanging the clothes out saves us so much energy and so much money during the summer that we try and do it as long as we possibly can. The weather does not always cooperate for us, but we can usually knock 15-20 dollars per month off of our electricity bill (or more) when we hang our clothes out to dry.
We love the nice weather during the summer and all the opportunities it provides us to enjoy the outdoors and save some money.
How about you all? What do you like to do during the summer time that is cheap or free?
Share your experiences by commenting below! 
***Photo courtesy of https://www.flickr.com/photos/shedboy/3627728169/in/