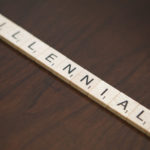 The following is a post by MPFJ staff writer, Toi Williams, who is a professional finance blogger for MarketBeat. She has backgrounds in personal finance, sales, and real estate.
Young Americans under the age of 35, who are often referred to as millennials, are increasingly avoiding credit cards and the debt that tends to come with them. Roughly 63 percent of millennials don't have a credit card, versus only 35 percent of older adults, according to data from the Federal Reserve. The data also suggested that millennials are using credit cards less than people of a similar age did in the past.
The number of Americans under the age of 35 holding credit card debt has reached its lowest level since the data was first collected in 1989. According to the Survey of Consumer Finances, roughly 37 percent of American households headed by someone aged 35 and under held credit card debt in 2013. That is down nearly a quarter from immediately before the financial crisis that began in 2008. The level has not fallen as much for any other age group.
Reasons For Avoiding Credit Cards
There are numerous reasons for millennials' avoidance of credit cards. Some young Americans say that they are avoiding credit cards because they have lived through the damage such debt caused during the financial crisis. Others say that they avoid credit cards because they do not trust the financial markets. Some watched as consumer and small business credit lines were cut off in the midst of the financial crisis.
Some millennials are dealing with much larger student debt loads than previous generations. The Project for Student Debt found that student debt increased an average of 6 percent each year from 2008 to 2012. According to federal data, the average American under the age of 35 now has $17,200 of student debt. That is 182 percent higher than Americans of the same age had in 1995. These burdensome student debt loads make it hard for them to take on any more debt.
Laws passed after the financial crisis also make it much harder for younger people to secure credit cards. The Credit Card Accountability, Responsibility and Disclosure Act of 2009, or CARD Act, mandated that borrowers must prove they have the means to repay the debt. The CARD Act also altered the lending landscape by restricting the ability of banks to market their products on college campuses. Today, many of the tents that credit card companies used to pitch all over college campuses to advertise their products have vanished.
Many young Americans believe the risks involved with debt outweigh the benefits. Credit cards offer the temptation to spend beyond one's means. The idea with a credit card is you're essentially putting money down that you don't have and making a promise to repay it back with additional money for the convenience of having what you want right now. Some millennials simply prefer to pay for things as they go, without having to worry about paying a bill later.
Millions of millennials are using payment methods that do not involve debt for their purchases. Debit cards, which draw funds directly from a bank account, offer many of the same payment advantages as credit cards without the risk of accumulating debt. For online purchases, an app like Venmo or an online payment service like PayPal can be used.
The Consequences of Avoiding Credit Cards
Millennials' avoidance of credit cards could prove detrimental in the long term, not just for them, but for the financial system as well. Historically, credit card use during the young adult years have made Americans more comfortable with making larger purchases with debt when they are older. Having a credit card also helped them establish a credit score, giving them more access to financial services later in life.
Having a good credit score is more important for this generation than previous ones because today, many more things are tied to credit scores. Credit scores are used to determine interest rates on mortgages and personal loans, may be used as a qualification for a rental home or employment opportunity, and may be used in the determination of insurance premiums. Those with low credit scores or non-existent credit histories find themselves paying more for the same financial services that others obtain at a much lower rate.
Fortunately, millennials don't need to go into debt to get a good credit score. By paying off the credit card debt completely each month, they can still have good reports sent to the credit bureaus based on the open account. However, a survey by Bankrate found that only 40 percent of millennials with credit cards pay off their balances in full each month, compared with 53 percent of older adults. Millennials were also most likely to miss payments completely.
Finding a Good Credit Card
For millennials that do choose to use a credit card, picking the right card is key. Those just starting with credit cards should choose the card with the lowest annual interest rate without being distracted by offers for cash back or rewards. Until you have experience using the card, you will not know whether the rewards offered are worth it or even if you will spend enough to qualify for the rewards. You can always get an additional card with rewards after you have established your credit history.
Finding a credit card with a reasonable interest rate may be difficult for most millennials. According to Experian, the average millennial has a VantageScore of 628, which lenders largely consider subprime. Even for millennials with higher scores, the lowest available APRs offered on new credit cards topped 15 percent on average last summer according to CreditCards.com, marking a five-year high. These rates are expected to rise with future rate hikes by the Federal Reserve, as there are legal limits on certain card fees but no limit on APRs.
While choosing the best interest rate seems simple, it isn't. Even after you have the card, it's best to simply assume that the company can change your rate at any time for any reason. The key to ensuring that the rate stays as low as possible is minding the fine print and playing by the rules.
Be aware of when introductory offers end and what transactions they apply to. Review the information for all the fees that apply to the card, including annual fees, balance transfer fees, and cash advance fees, even if you don't think you would ever use that service. There are many websites available online that will compile the information for several different cards into an easy to read format for comparison.
***Photo courtesy of https://www.flickr.com/photos/128185330@N03/17705922131/in/