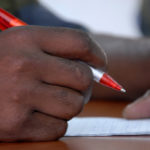 The following is a post by MPFJ staff writer, Toi Williams, who is a professional finance blogger for MarketBeat. She has backgrounds in personal finance, sales, and real estate.
Medical debt is becoming a big problem for many in the United States. According to data from the Consumer Financial Protection Bureau, medical debt collections currently make up about 52 percent of collection accounts on credit reports, a much higher rate than other types of debt. About a quarter of adults ages 18 to 64 reported having past-due medical debt in 2015, compared with 10 percent of people over 65. An estimated 43 million consumers with a credit report at a nationwide consumer reporting agency have one or more medical accounts in collection.
Of the consumers with only medical collections accounts, 50 percent have otherwise "clean" credit reports. However, having a single collections item on a credit report can hurt a credit score severely. A person with a FICO score of 680 could see their credit score drop 45-65 points once a collections account has been added to the information. Someone with a score of 780 could see a decline of 105-125 points.
This makes it very important to act on the medical debt quickly before it is sent to collections. There is currently no set standard for when a medical debt will be sent to collections, so it could happen anywhere between 30 – 180 days past the billing date. Here are some steps to take that will make handling high medical debt a little easier.
Examine Medical Bills Carefully For Errors
Medical bills are complicated and are often full of codes and terms that you may not understand. Those with chronic conditions, medical emergencies, or lengthy hospital stays face even more challenges because their care often results in multiple bills from multiple providers. Requesting itemized bill from each provider will allow you to check how much you were charged for each service.
When reviewing your medical bills, make sure that you were not mistakenly charged for services you didn't receive. If a provider listed is unfamiliar, check the date of service to see if you had a medical treatment that day. Some providers may be associated with a hospital where you were treated but chose to bill you directly for the services.
Review Circumstances Of Denied Coverage
Many cases of high medical debt are due to the patient's insurer denying coverage for certain procedures. Unless it is a medical emergency, in most cases you will know what your insurance will cover before receiving treatment. If coverage is denied for something that you believe should have been covered, there are several things that you can do.
First, review your health insurance policy to see exactly what providers and procedures are covered under your plan. If the questionable items should be covered, make sure your provider has your correct insurance info and that they used the correct billing codes when submitting the claim to your insurance company. A small mistake can lead to expensive bills for procedures that your insurance should have covered.
Dispute Inaccurate Charges
If you have reviewed your medical bills and find that you have been charged incorrectly, it is important to dispute the bill as quickly as you can. The first step is to send a written notice to the provider detailing which portions of the bill you are disputing. Be sure to send copies of all relevant documents along with the written notice, including copies of the bills with the errors clearly indicated and copies of medical records related to your claim.
In many cases, the provider will revise the bill to correct the errors once this notification has been received. It is important to stay on top of the matter until you can confirm that the necessary changes have been made. Keep a record of contacts made with the provider in your efforts to correct the bill. This information can be valuable if the medical bill is sent to collections still containing errors.
Ask If Discounts, Payment Plans, Or Financial Assistance Is Available
Medical care providers know that many people have trouble paying high medical debt and many offer ways to make paying the debt easier. For example, some medical providers will offer a discount to those that can pay the discounted amount right away. Others will accept the Medicare rate for their services, which is typically lower than the rate charged by private insurers. It doesn't hurt to ask.
Some hospitals and clinics have a financial-assistance program to help people that are unable to pay their bills, but there are typically income limitations on who can apply for these programs. The provider might also offer a monthly payment plan that enables you to pay off the debt in installments at little or no interest. You may also be able to negotiate the amount due directly with your health care provider. In many cases, they will be willing to work with you to come up with a plan that you can afford.
One of the worst things you can do is put large amounts of medical debt on your credit card. If you cannot pay off the balance right away, you will be subject to a much higher interest rate on the debt than the provider would have charged you. If the debt is sent to collections, it will look like any other credit card debt to creditors, severely harming your ability to obtain credit in the future. Explore other options for repayment first and only use your credit card if you can pay off the entire amount before the next billing cycle.
How about you all? Have you been struggling with high medical debt? How have you been coping? Tell us in the comments.
***Photo courtesy of https://www.flickr.com/photos/usarmyafrica/4567202913/sizes/l