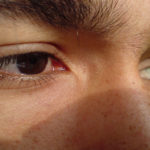 The following post is by MPFJ staff writer, Laurie Blank.  Laurie is a wife, mother to 4 and homesteader who blogs about personal finance, self-sufficiency and life in general over at The Frugal Farmer. Part witty, part introspective and part silly, her goal in blogging is to help others find their way to financial freedom and to a simpler, more peaceful life.
There's a common perception among those struggling financially that all wealthy people are greedy, self-serving jerks who have made their fortune by trampling on others. Many of those living paycheck-to-paycheck lives gained this perspective from their parents or other authority figures in their lives. Entire books have been written on how the wealthy are responsible for all economic problems in the world.
I know our family sometimes talked this way when I was younger. In their minds, there were the haves and the have-nots and which group you fell into was simply luck of the draw. Besides, wealthy people were takers and not givers, and why would you want to be a part of such an uncharitable group of people anyway?
I believe a wrongly-held perception of the rich can have a subconscious impact on one's ability to improve their financial situation. I know this was the case with my husband and me for many years. Because we viewed the rich as financial bullies, we were hesitant to improve our financial situation. We feared we would change if we became wealthy or financially secure and no longer be the compassionate, charitable people we were. While there are definitely rich people who step on the backs of others to pad their own pockets, studies have shown that the majority of wealthy people are in fact quite pleasant.
If you're struggling with paying off debt and building wealth because you don't want to become a "rich snob", here are some tips that may help you change your perception of the wealthy.
Do Your Research
Thomas Corley, author of the book Rich Habits, found in his extensive research of the wealthy that they weren't at all the horrible people that much of society makes them out to be. Contrary to popular perception, Corley found out some surprising statistics about the wealthy such as:
Seventy-six percent of the millionaires in his study were self-made. In fact, thirty-one percent came from poor households and forty-five percent came from middle class households
The wealthy in Corley's study worked more hours, watched less television and spent more time networking than those struggling financially
The top one percent of the wealthy are carrying forty-six percent of the tax burden in the U.S.
Sixty-two percent of the wealthy gave 5-10% of their income to charity and seventy-two percent volunteered five hours or more per month at some type of charity
Often times the wealth-equals-jerk perception comes from a one-time experience a financially struggling person has with a wealthy person or from random media reports, but statistics show otherwise.
Remember that Money Doesn't Change a Person
There's an old saying that goes "Money doesn't change one's personality; it simply magnifies it." In other words, if a rich person is a jerk, it's likely that they were a jerk before they had money.
Pride, anger, low self-esteem and bitterness often come from years of self-centeredness, and those qualities can be adapted by people in all financial situations. If you look at the "jerks" you know, I'm willing to bet that they have a range of financial situations and aren't limited to the wealthy only.
The Truly Wealthy vs the Appearance of Wealthy
One wealthy person I knew when I worked in the banking industry said that in her experience she had learned that while those pretending they had wealth were often angry, unhappy people, those who were truly wealthy were kind and charitable.
Often it's the case that people appear to be wealthy due to the assets they own, when in reality they might just be highly indebted people who are extremely stressed by their financial situation. What comes off as "pompous jerk" might in reality be "I've been living this lie of having it all but I am being crushed under the weight of the monthly payments."
I saw this regularly when I worked in banking. Nicely dressed people who owned fancy homes and drove fine cars would come into the bank, desperate for a consolidation loan or a plan to help them get out from the burden of heavy debt loads.
I also dealt with many wealthy people during my fifteen years in mortgage and traditional banking, and the majority of the truly wealthy people I worked with were indeed kind and compassionate.
Being a Jerk is a Choice
Don't let false perceptions of wealth make you hesitant to build wealth for yourself and your family. Simply make a commitment that when you do become wealthy, you'll use your fortune to make the world a better place. Being a jerk – or not being a jerk – is a choice.
How about you all? What has been your perception of wealthy people? Has it impacted how you've handled your money?
Share your experiences by commenting below! 
***Photo courtesy of https://www.flickr.com/photos/conskeptical/3319490592/sizes/l